If you are a pro hiker or a newbie, these interesting facts about hiking will inspire you for your next hike. Hiking is a lovely experience for anyone who wants to get closer to nature. Hiking improves your health and fitness. According to research by Stanford doing a ninety minutes hike in nature can reduce the risk of depression. 
You will experience and learn facts about hiking every time you hit the trails. I'm sharing the most exciting facts about hiking that I learned through my experiences and research. I hope you will enjoy knowing these hiking facts. 
Hiking Facts
These hiking facts will make your trekking experience enjoyable. Also, you would be amazed to know some of the most interesting facts about hiking. 
Bonus:
BEST HIKING BOOKS FOR BEGINNERS
Hiking helps reduce depression and anxiety.
Hiking in nature brings you peace and relief. When you start hiking or exercising, your body releases Endorphins. Endorphins trigger a positive feeling in the body and relax your mind. In addition, Stanford University's research states that hiking can help you reduce depression and anxiety.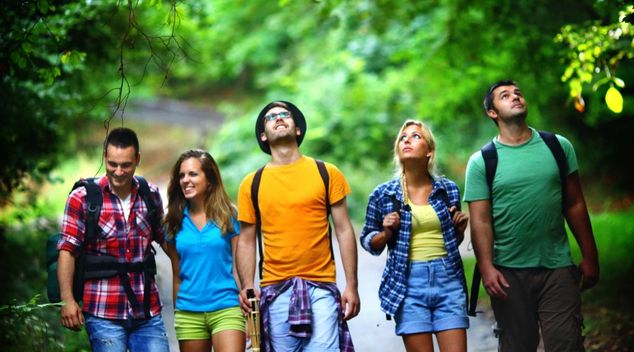 Hiking is a pretty inexpensive hobby. 
Trekking is not an expensive hobby, but the benefits of hiking are worth it. You need a decent pair of hiking shoes to take a start. Moreover, we have compiled a list of some of the best hiking shoes for your ease. Just find a good hiking trail near you and enjoy. 
Possible improvement in blood pressure 
An interesting fact about hiking is that it can help improve your blood pressure. If you have high blood pressure, go regular hiking. Hiking involves excellent physical activity. Walking up and down a trail can reduce your blood pressure. Hiking also reduces the risk of cardiovascular diseases. 
Growing recreational activity in the U.S.
Hiking is the USA's third most popular recreational activity after running and fishing. The number of hiking lovers is increasing rapidly. The USA is beautiful and offers many recreational activities, including hiking and trekking.
Hiking helps improve bone density.
Hike for 30 minutes 5 days a week can improve your bone density. After the age of forty, your bone density starts decreasing. Hiking can boost bone density and strengthen your bones. 
Hiking burns fat 
The more you hike, the more calories you are going to burn. Hiking is a great source to lose weight and get in shape. Also, hiking involves the reduction of fat from all over your body, including the belly. 
Recommended weight for a hiking backpack
The recommended hiking backpack for children is ten to twenty percent of their body weight. Moreover, if you start hiking regularly, you can increase the weight of your bag. Having the right backpack can make or break your hike. Here are the best lightweight hiking backpacks for your next outdoor adventure. 
Hiking a source of Vitamin D
Hiking outdoors brings you peace and vitamin D from sunlight. Vitamin D helps in calcium absorption and strengthens your bones. Here are some tips that will help you while hiking in the summer. 
Hiking can improve your sleep. 
Hiking can increase your melatonin level resulting in quality sleep. Melatonin helps regulate circadian rhythm and synchronize the sleep-wake cycle. Camping the outdoors can also make you avoid using mobile and other electronic devices as your primary focus are enjoying the natural environment. Check out the best camping tents for your next outdoor adventure. 
Regular hiking will strengthen your body and mind.
Hiking regularly will tone your muscles and will relax your mind. Moreover, hiking is a great cardiovascular workout, improves balance, and reduces stress. 
Hiking can improve your observation. 
Walking on a trail can improve your observation power. While hiking on the trails, you get fewer distractions and can focus more on the blessings of mother nature. Also, you get a chance to experience nature deeply. 
Meet new people
Hiking will not only bring you closer to nature. But, it also allows you to meet new people with the same interests. The hiking community is always a great source of knowledge and information you may need for exploring nature. Also, you get to know about different cultures as hiking connects people from all over the world. 
U.S. national and state park market size (2011-2022)
The estimated market size of the national and state park sector in the United States is 941.4 million U.S. dollars in 2022. This reflects a seven percent increase over the previous year's 880.1 million U.S. dollars. Moreover, America's national parks have more than 12,000 miles of trails. 
The Appalachian Trail starts in Northern Georgia and ends in Maine at Mount Katahdin.
The trails stretch in most of the eastern U.S., with a total length of 2200 miles. The exact figure occasionally changes with rerouting segments due to erosion and other adjustments. 
Different types of hiking trails
There are six different types of hiking trails which include:
Foot Trails
Bikeways 
Nature trails
Multi-use hiking trails
Hiking without trails 
Boardwalks
Moreover, there are different types of hiking and trekking you can enjoy. 
Crawford Path is the oldest recreational hiking trail in the U.S. 
The Crawford Path was originally built in 1819 by Ethan Allen Crawford. This trail was initially a horse trail used for traveling. The length of the trail is about 13.7 kilometers. 
Appalachian Trail
The Appalachian trail receives more than three million visitors per year. The Appalachian trail gets over 3000 visitors who choose to thru-hike across the Appalachian Trail. 
American Hiking Society
According to the American Hiking Society, day hiking is a fast-growing outdoor activity. Hiking is considered to be the most growing recreational activity by the year 2060. Here are the best hiking gear essentials for your upcoming hike. 
Bear encounter hiking fact
The chances of encountering a bear are reduced if you are hiking in groups. There have been reported no bear attacks on a group of hikers. In addition, always read the bear safety guidelines before entering the bear country.  
Fun facts about hiking
Below are some of the fun facts about Appalachian trail hiking and trekking: 
First female to hike the Appalachian Trail
The first female to hike the Appalachian trail was a 67-year-old lady named Grandma Gatewood. She completed the trail 2 times before turning 75. Check out the book Grandma Gatewood's walk by Ben Montgomery, in which the author shares her life story.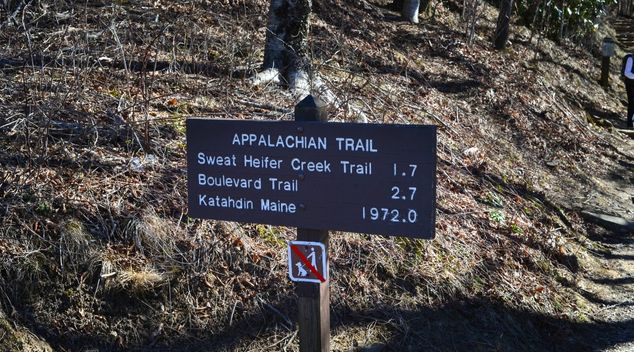 Half Gallon Challenge
After reaching the midpoint of the hiking trail, the hikers get an opportunity to participate in a half-gallon challenge. In this challenge, the hiker gets a chance to eat a half-gallon of ice cream. 
Hike the entire trail 
The youngest person to hike the Appalachian trail was a year girl with her parents. Many other five-year-old kids have made the complete trail. The oldest man who did a thru-hike on the Appalachian trail was 83. It gives the motivation that there is no age limit to start hiking the trails.
I hope you enjoyed reading all these exciting facts about hiking. In the comment section below, I would love to know about your hiking experiences.