Your presence shows that you're curious know about the best hiking shoes for beginners. I have collected a list of beginner hiking shoes with my trekking experience, expert opinions, and research. This will be your helping guide to choosing and knowing about the right pair of shoes according to your requirements. You have heard before that:
"You need special shoes for hiking, and a bit of a special soul as well"

Terri Guillemets
One may think that what are hiking shoes and how are they different from other types of shoes. So, the purpose of hiking shoes is that they are made for outdoor sports like hiking/trekking. I have a great interest in exploring new hiking trails and wandering in nature. I am a nature lover and I love trekking. Now let's get to the topic…
This is going to be the best beginner's guide for the best trekking shoes. I will share my experience and the research that I have done to share product reviews and details with you guys. Moreover, this will help you make a better decision before buying the best hiking shoes for beginners at a very fair cost and attractive look.
Bonus:
THE ULTIMATE GUIDE TO HIKE THE 100 MILE WILDERNESS
Best Hiking Shoes For beginners Men 2023
Below are the best hiking shoes for men… These reviews are only to enhance your knowledge and also to provide you with the best products available in the market and industry. You can choose one or another depending on your needs and hiking routine.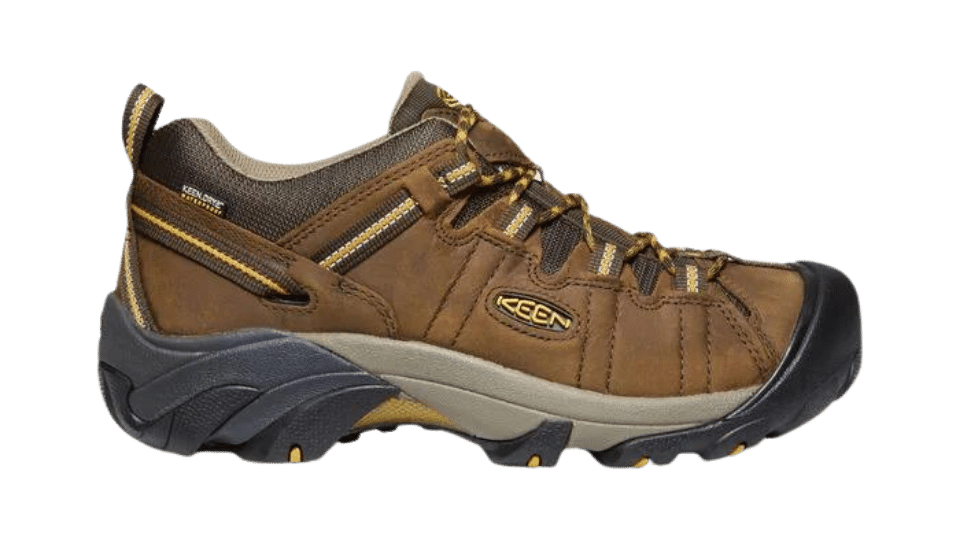 I have personally used many types of hiking shoes but these are some of the coolest ones I have experienced. Moreover, this is one of the best leather hiking shoes for men. I have recently done trekking at Godar Pass in the Swat valley of Pakistan for 4 days which was 60 kilometers. The hike started at 2000 ASL and we did a pass at 4500 meters above sea level. I was really happy with the performance of these shoes as they were so comfortable and the grip was great too. This trek was very rocky, and muddy, with snowfields and a two kilometers long glacier towards the Godar Pass. So I highly recommend these shoes for hiking and trekking.
Bonus:
HOW DO YOU TRAIN FOR HIGH ALTITUDE HIKING
These shoes are very much comfortable and provide great ankle support. The shoes provide great resistance against water, and moisture, and are breathable. The overall performance is marvelous.
It has got 4.4 ratings out of 5 on Amazon and with 2045 reviews from customers. It also has won Amazon's Choice. A lot of people have reviewed positively the comfortability, grip, and water repellent features.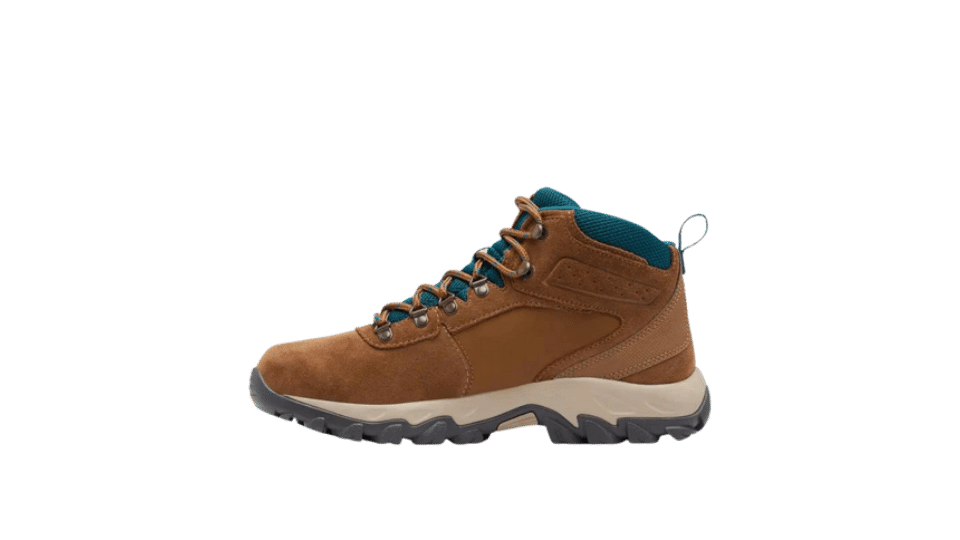 Columbia Men's Newton Ridge Plus II is an excellent selection for all sorts of weather conditions as well as any type of surface. The Columbia Newton Ridge ™ Plus II Suede WP Men's Hiking shoes uses assistance and safety in a conveniently lightweight package. The leather, as well as suede uppers, are enhanced with metal lacing factors for boosted sturdiness.
Also, it's entirely waterproofed to protect you from the components. The Techlite Midsole provides cushion and also assistance as you trek along. The Omni-GRIP ™ outsole is designed for traction on surfaces rocky or unsafe.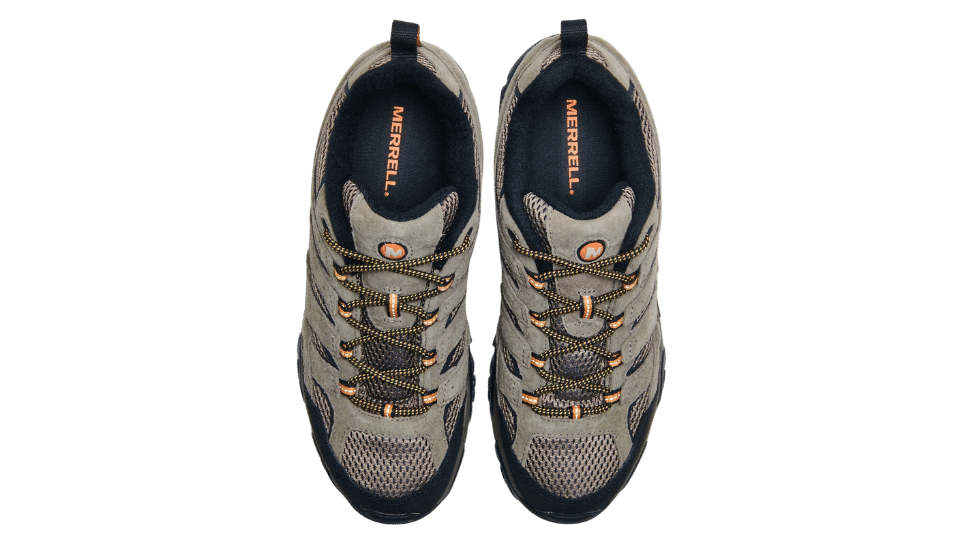 Merrell Men's Moab 2 Vent has 4.6 ratings out of 5 and is reviewed by more than 21000 customers. It also has won Amazon's Choice. This shoe is very light and easy to wear. The sole grip is incredible. It's suited for normal and tough hikes. It also has a nice protective rubber toe cap.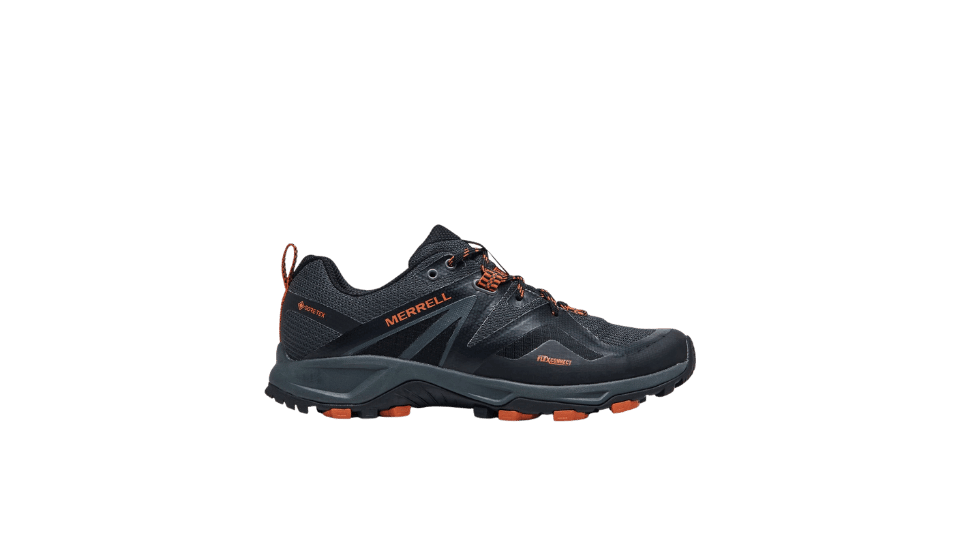 The Shoe material is synthetic-and-mesh imported with rubber sole Merrell mountain-grade Quantum grip rubber outsole. Integrated lacing system for a glove-like fit with a protective toe cap. This makes the toe safe and grips firm. It has 4.5-star ratings on Amazon and is also reviewed by more than 187 customers.
The breathable mesh lining Kinetic fit base detachable contoured insole for flexible support. Rock plate for protection Merrell air cushion in the heel takes in shock as well as includes safety. Flex connect dual-directional flex grooves in the midsole for improved ground connection.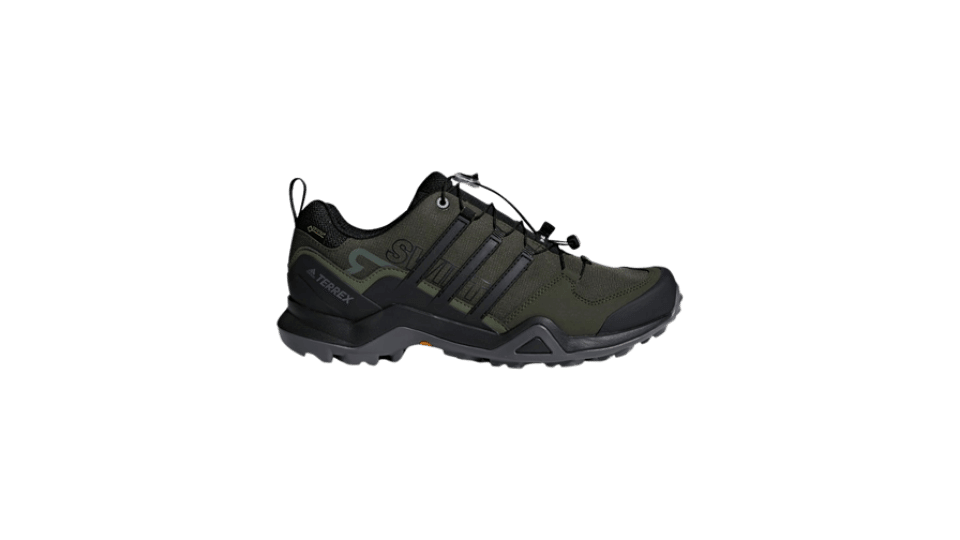 Adidas Outdoor Men's Terrex Swift R2 GTX is one of the best outdoor shoes for sports and hiking activities. Its made with synthetic-and-mesh material along with imported rubber soles. This product has a rating of 4.6 out of 5 on Amazon. Also, it has been reviewed by more than 2800 people.
This shoe is reviewed by almost 1743 people and has got a rating of 4.3 on Amazon. Whether you are hitting the trails or looking for a solid work shoe, these extra-durable, water-resistant hiking footwear are made for maximum grip on all terrains.
Designed with Descent Control Technology, the Salomon Outline hiking shoe successfully takes on technical trekking and actually radiates during tough descents. Whether you enjoy trail operating, hiking, backpacking, or alpinism.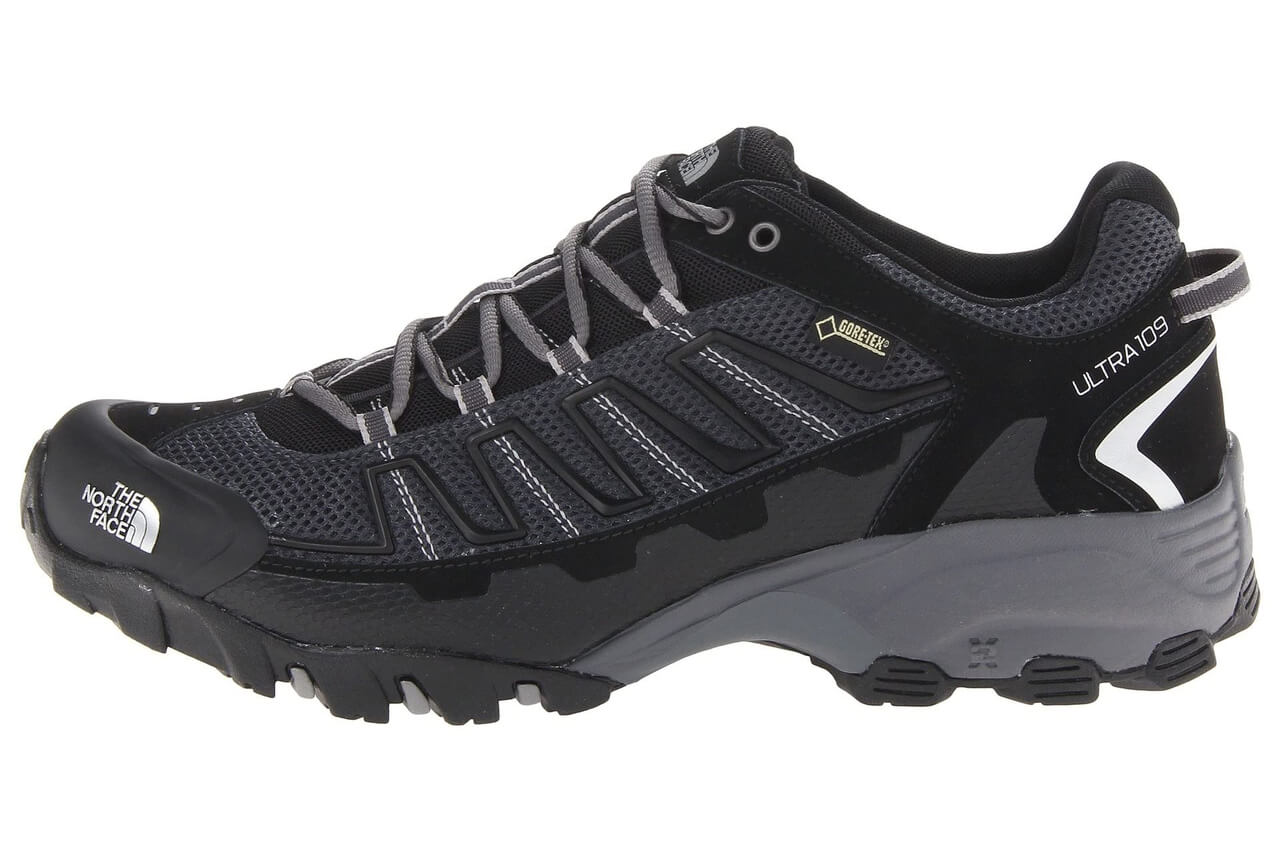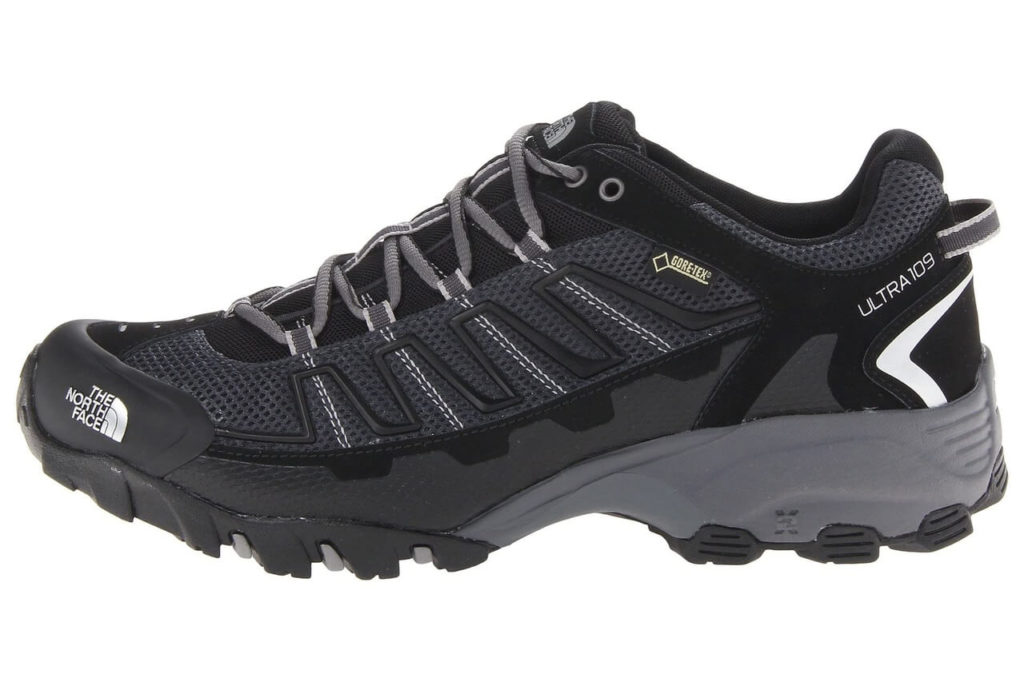 The North Face Ultra 109 GTX has got a 4.6-star rating and is reviewed by more than 1000 customers on Amazon. Excelling in all conditions and with extended size alternatives, the Ultra 109 WP features a water-resistant DryVent membrane layer, a durable ultrATAC outsole, and a robust toe cap for maximum safety. This shoe is created to get you through any kind of atmosphere. An integrated ghillie lacing system assists secure down the foot for a stable fit.
This shoe will assist you through the utmost walking, an UltrATAC rubber outsole uses superb hold on any terrain. ESS midfoot shank and forefoot Snake Plate help shield against rock bruising.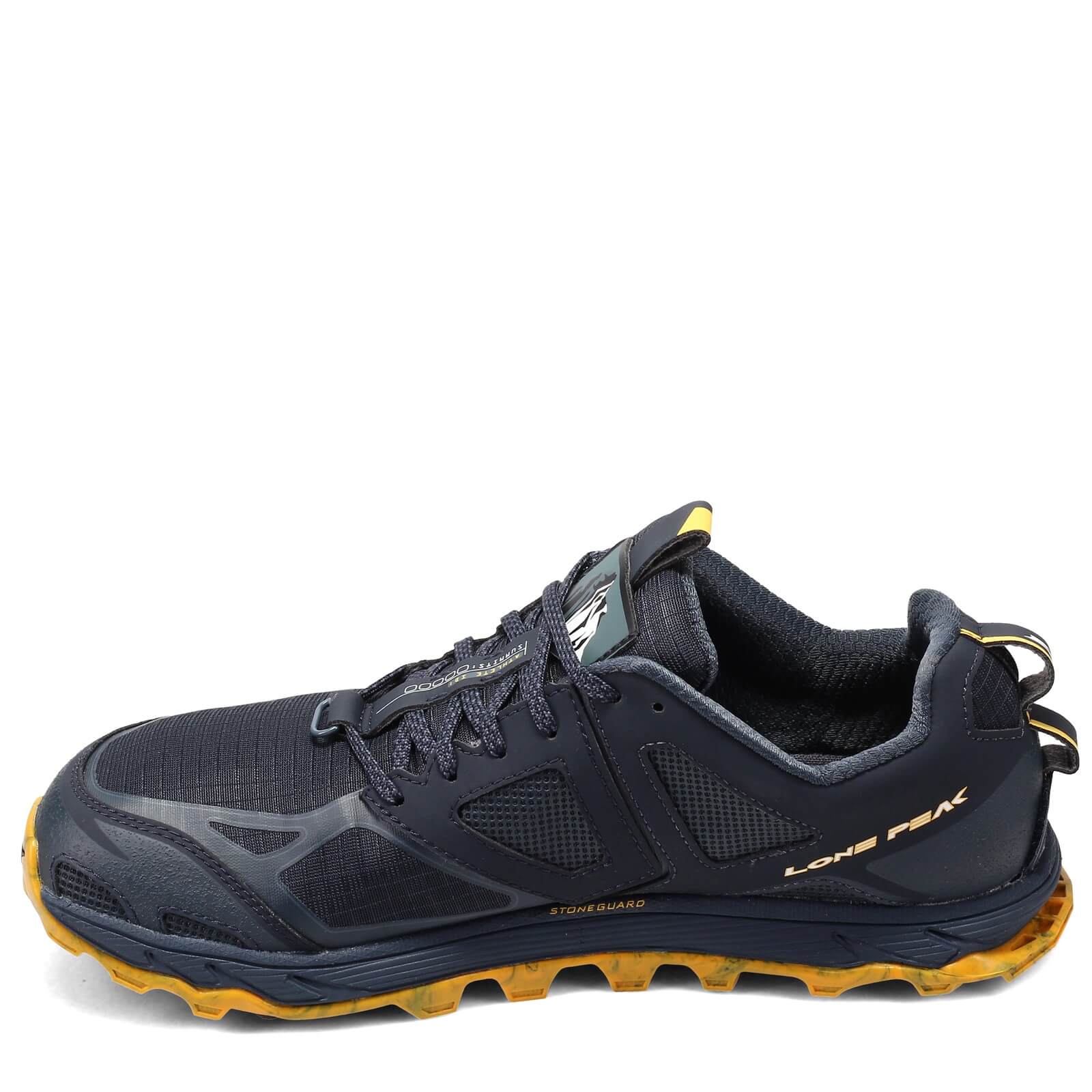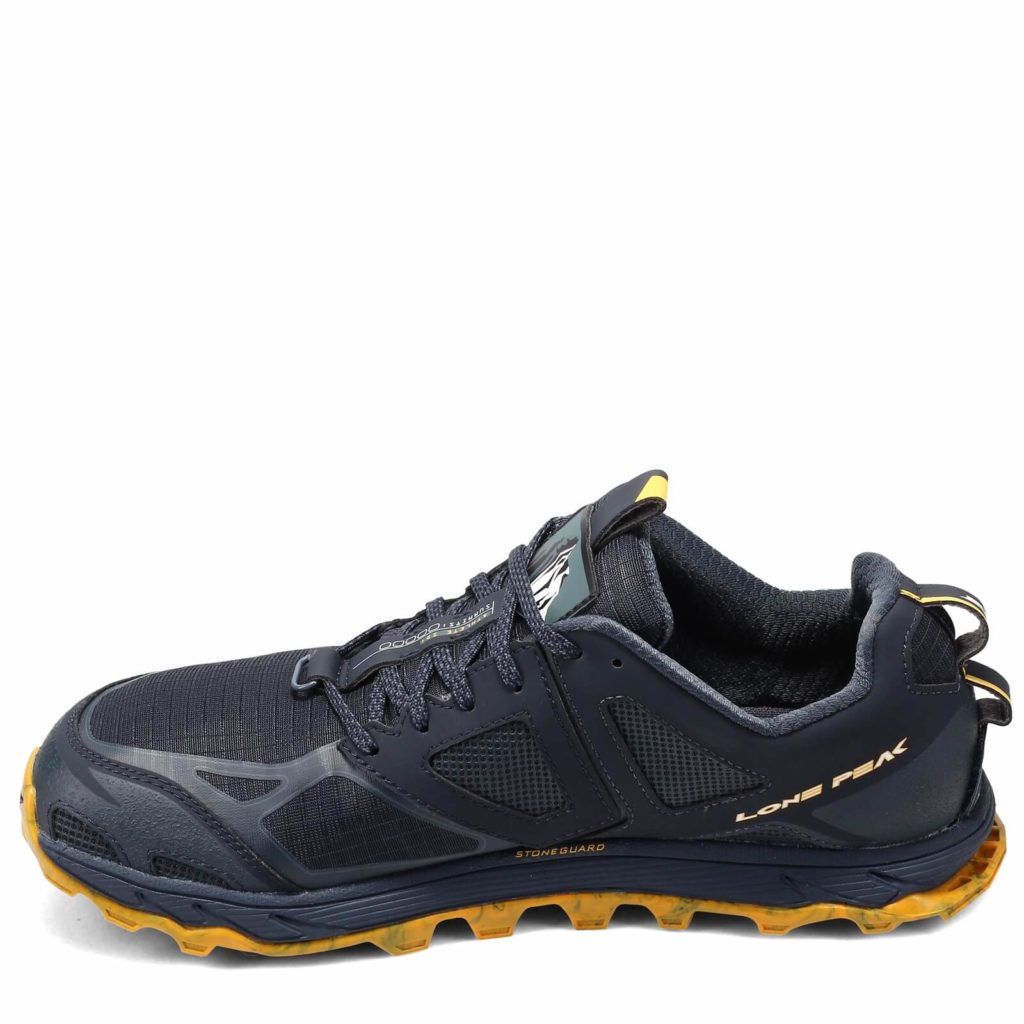 ALTRA Men's AL0A4PE5 Lone Peak 4.5 shoe is Made in the U.S.A and is rated 4.6 on Amazon. More than 2781 people have reviewed these shoes. The pros and cons describe every feature of the shoes for better understanding.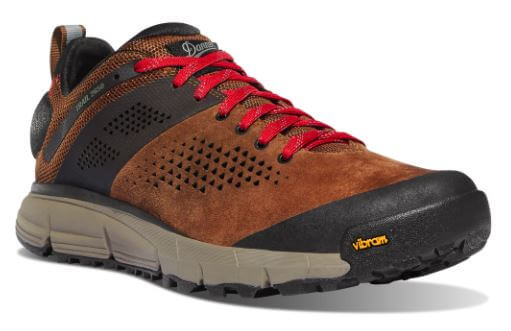 This outstanding walking footwear from Danner runs real to size, based on a wide variety of records. This shoe has got 4.6 ratings and is reviewed by almost 532 users.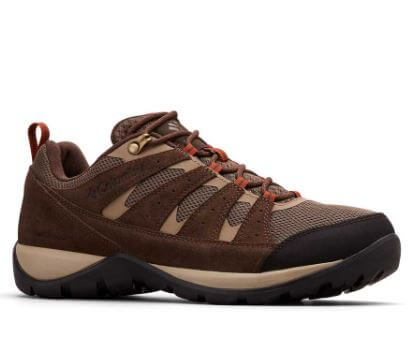 The Redmond V2 Waterproof Mid shoe features, Omni-TECH seam-sealed membrane bootie building, integrated with TECH LITE lightweight midsole, for long-lasting comfort with superior padding and also high power return.
A durable mid-cut water-proof hiker that offers exceptional grip as well as comfort. This classic Columbia trekking boot will provide dependable and comfy service. Treacherous days out on the trail are comfy as well as stress-free with these mid trekking shoes water-resistant as well as a breathable mix of suede, mesh, webbing, and also rubber building.
Best Hiking Shoes For beginners Women 2023
This section below has all the details about the best hiking shoes for women. We always provide our readers with the best knowledge available. These trekking shoes for men are top-notch hiking shoes for a better outdoor experience.
Bonus:
BEST HIKING GIFTS FOR HER (GIFTS FOR FEMALE HIKERS)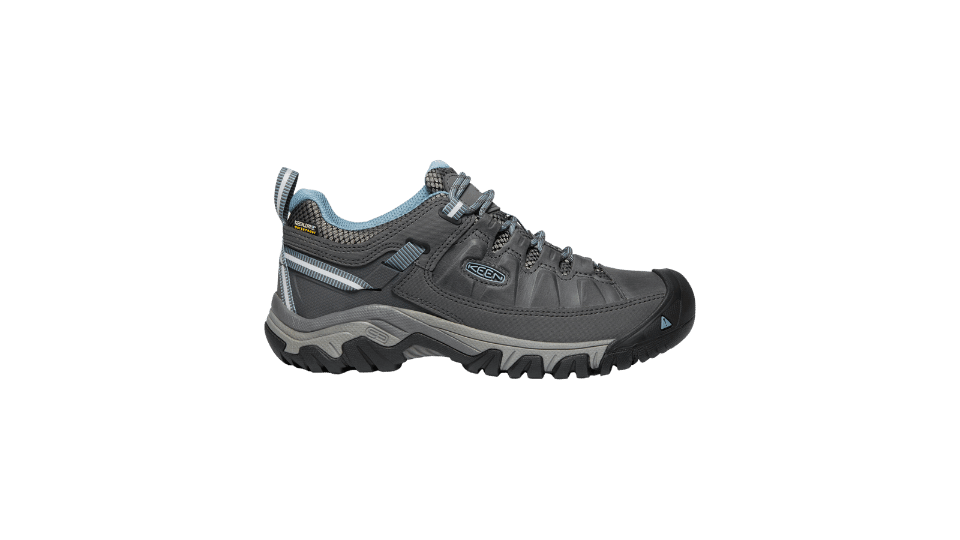 This shoe has a rating of 4.5 and was reviewed by almost 1200 customers. Based on a lot of consumer evaluations, the KEEN Targhee III waterproof worked well for light hiking as well as daily tasks. Some owners commended its grippy outsole.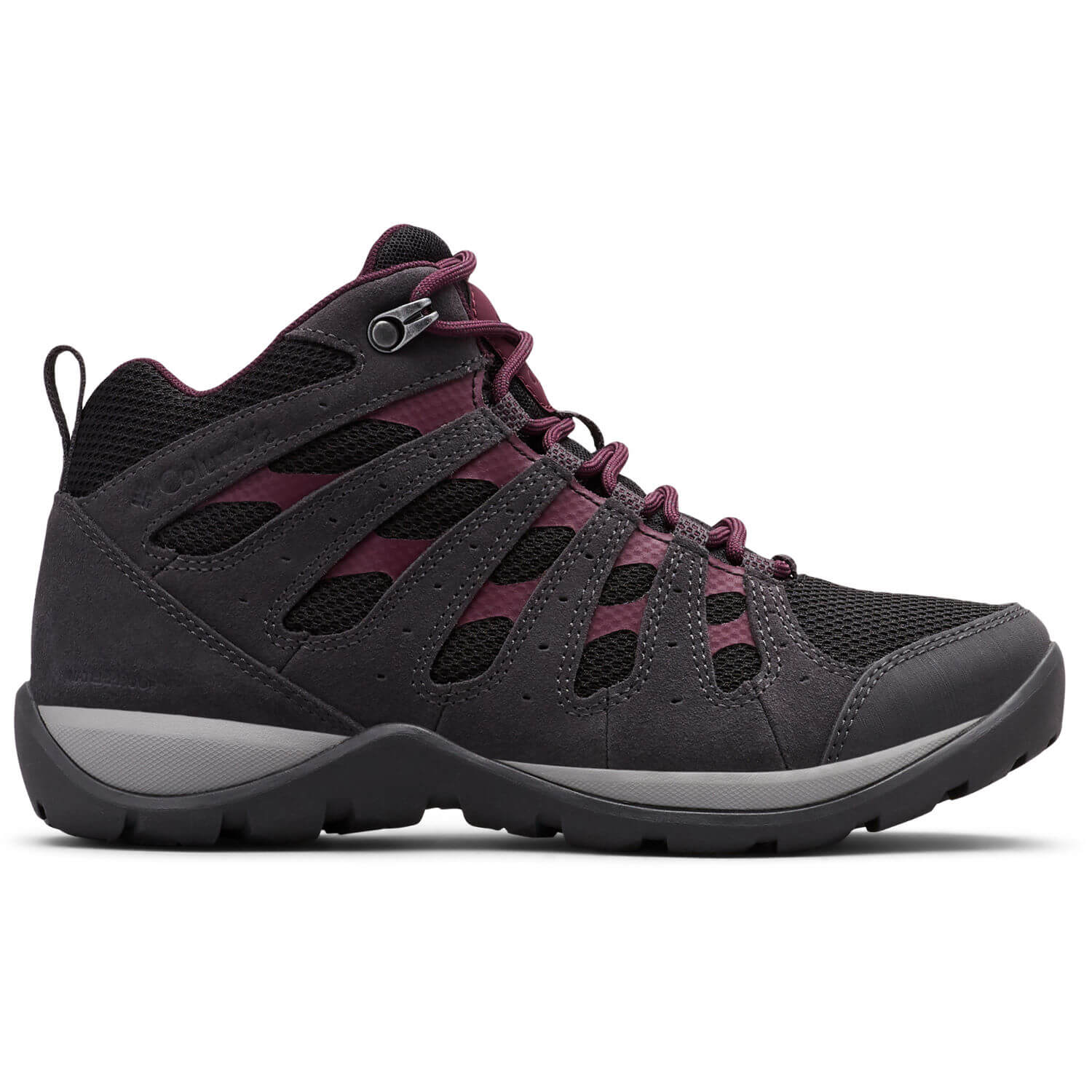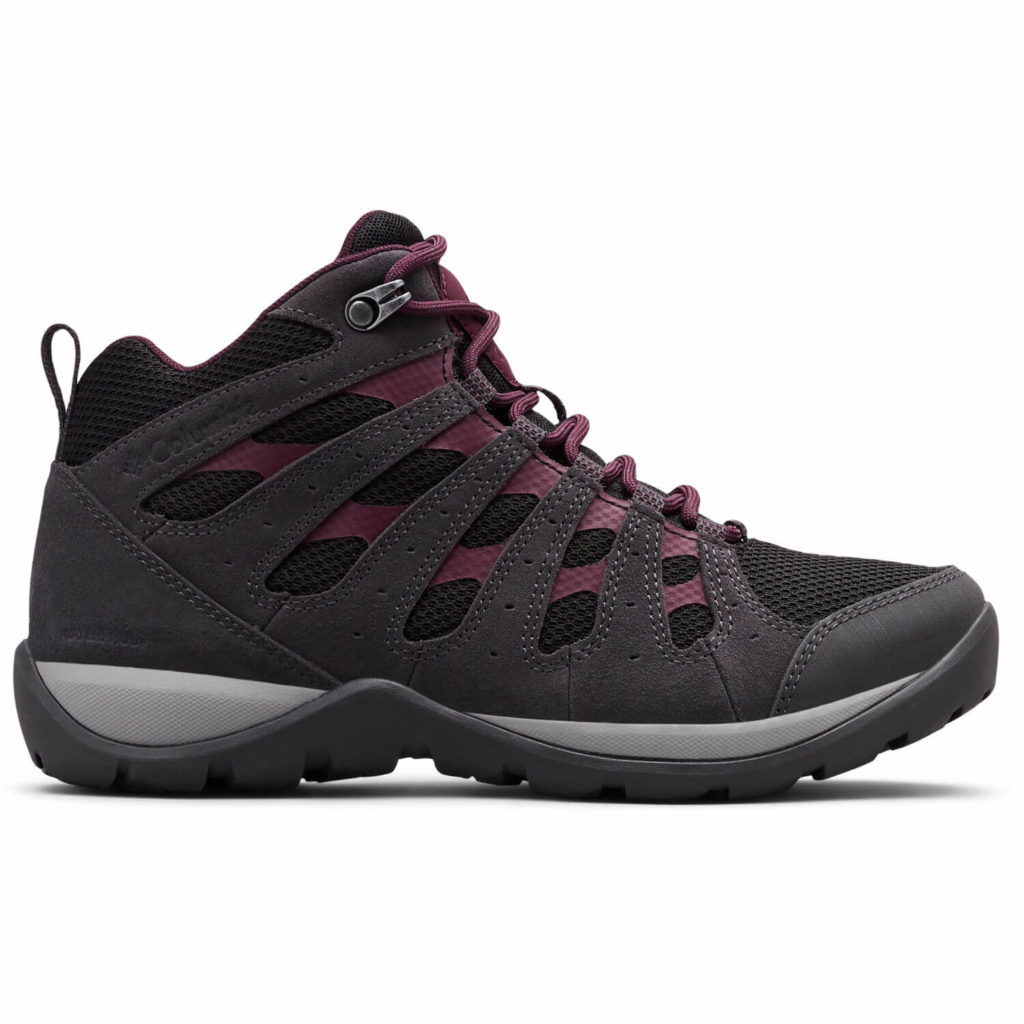 Columbia Women's Redmond V2 has got 4.6 ratings on Amazon. Also, it has been reviewed by 999 customers. Moreover, people love the Columbia Redmond V2 Mid Waterproof's comfortable feeling. A wide variety of buyers discover them to be unbelievably lightweight hiking shoes.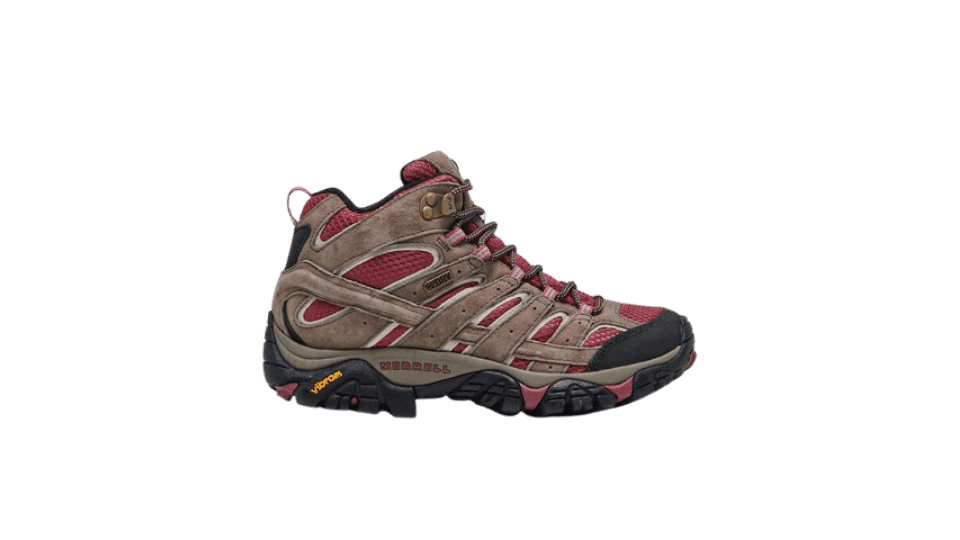 The excellent fit of the Merrell Moab 2 waterproof makes a high percentage of individuals feel that the footwear is personalized for them. The Merrell Moab 2 is one of the best arch support hiking shoes for women. This shoe is reviewed by 2500 customers with 4.6 ratings on Amazon. A bulk of users observe that the traction of the sole is impressive, especially on wet, uneven premises. Its flexibility is sensational, according to some walkers. They keep in mind that they can use it while functioning, hiking, or simply walking the community.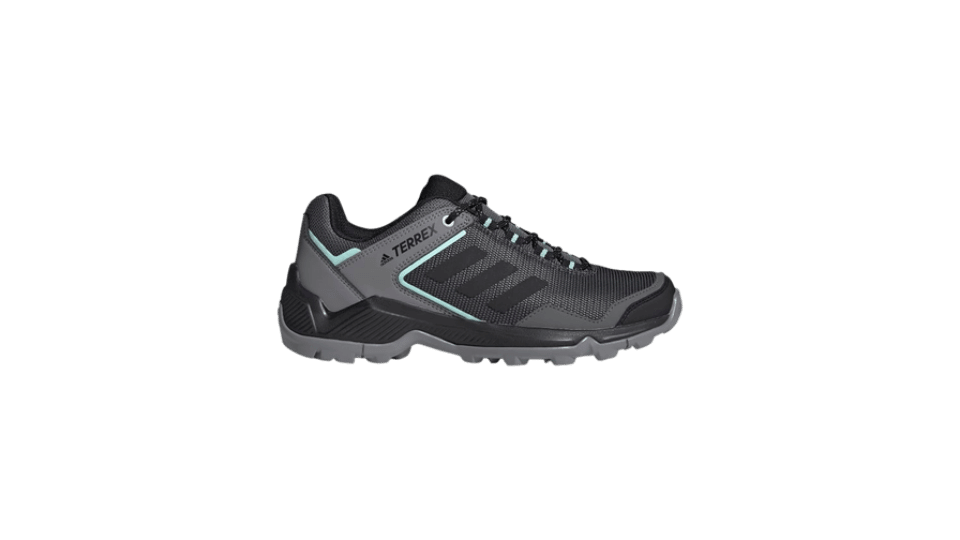 Adidas Outdoor Women's Terrex Eastrail shoe has a 4.5 rating with more than 1200 reviews from customers. Numerous owners proclaim the Adidas Terrex Eastrail to be delightfully comfy hiking footwear.
This shoe has a rating of 4.6 with almost 1900 reviews from customers on Amazon. It is designed with Descent Control Technology. The HOKA ONE ONE Clifton 8 Women's Shoes successfully deals with technological hikes as well as actually shines throughout difficult descents, even on wet surfaces.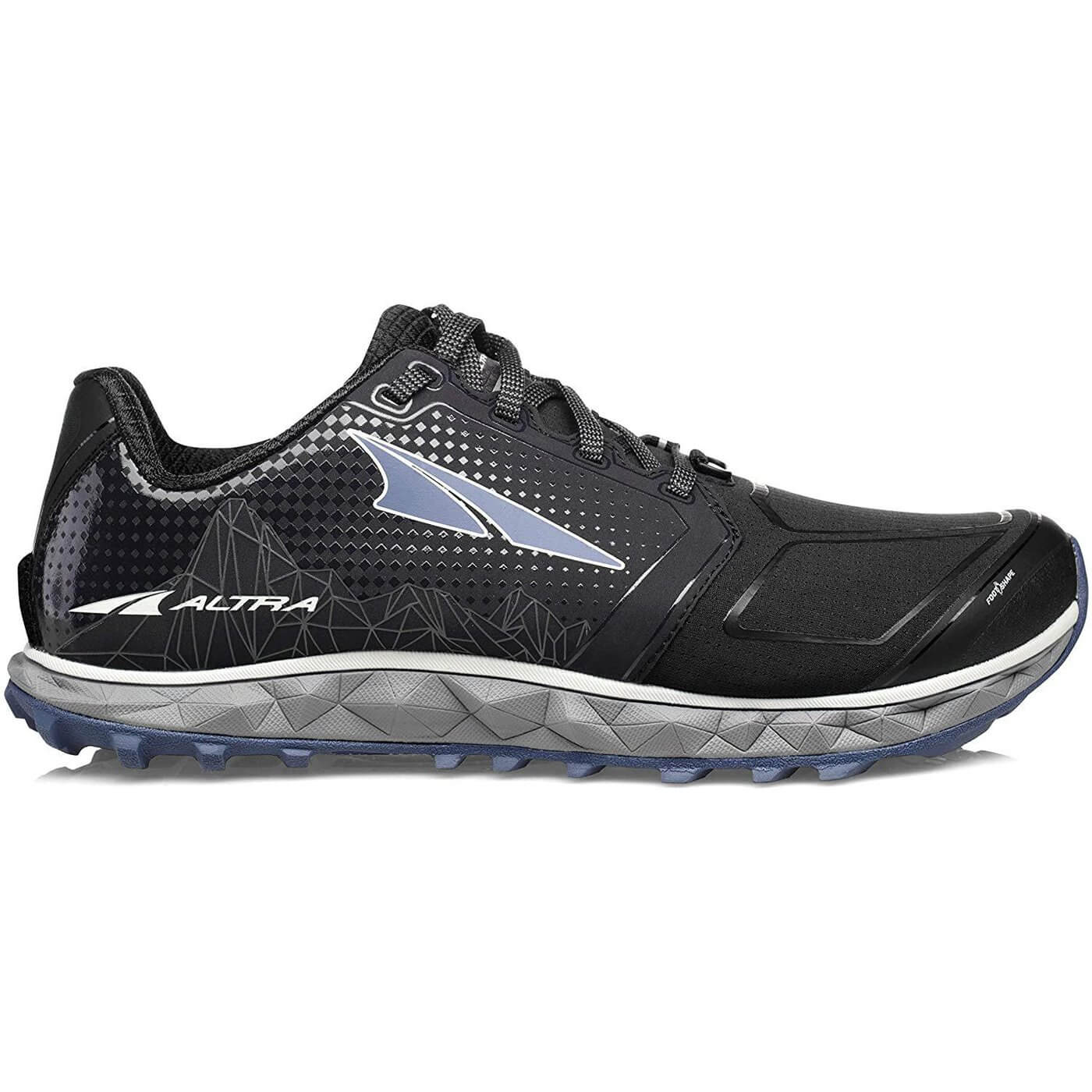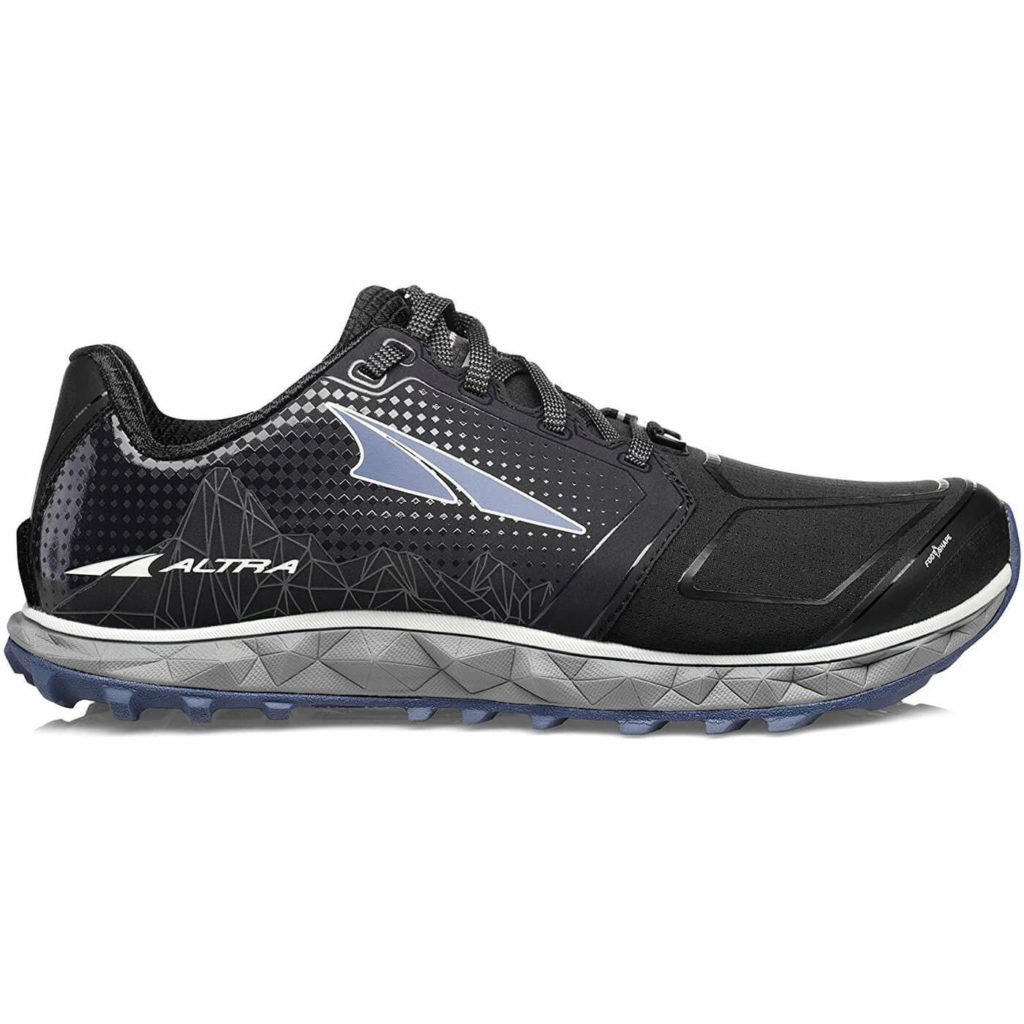 ALTRA Women's Afw1953g Superior 4 is reviewed by almost 700 customers with 4.6 ratings on Amazon. Some customers asserted that the shoe has a stretchy fitting build which enabled the foot to relax while feeling safe and secure.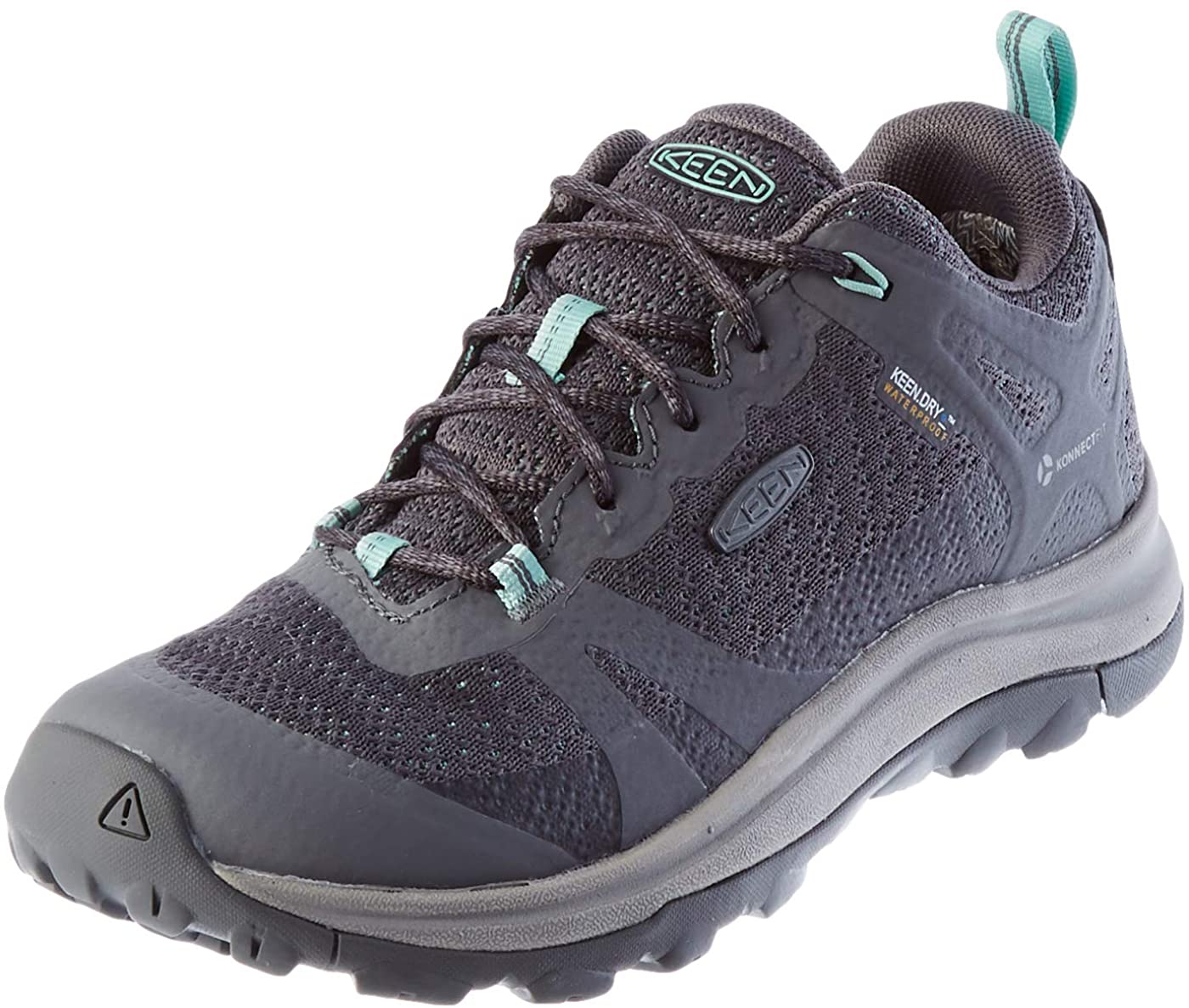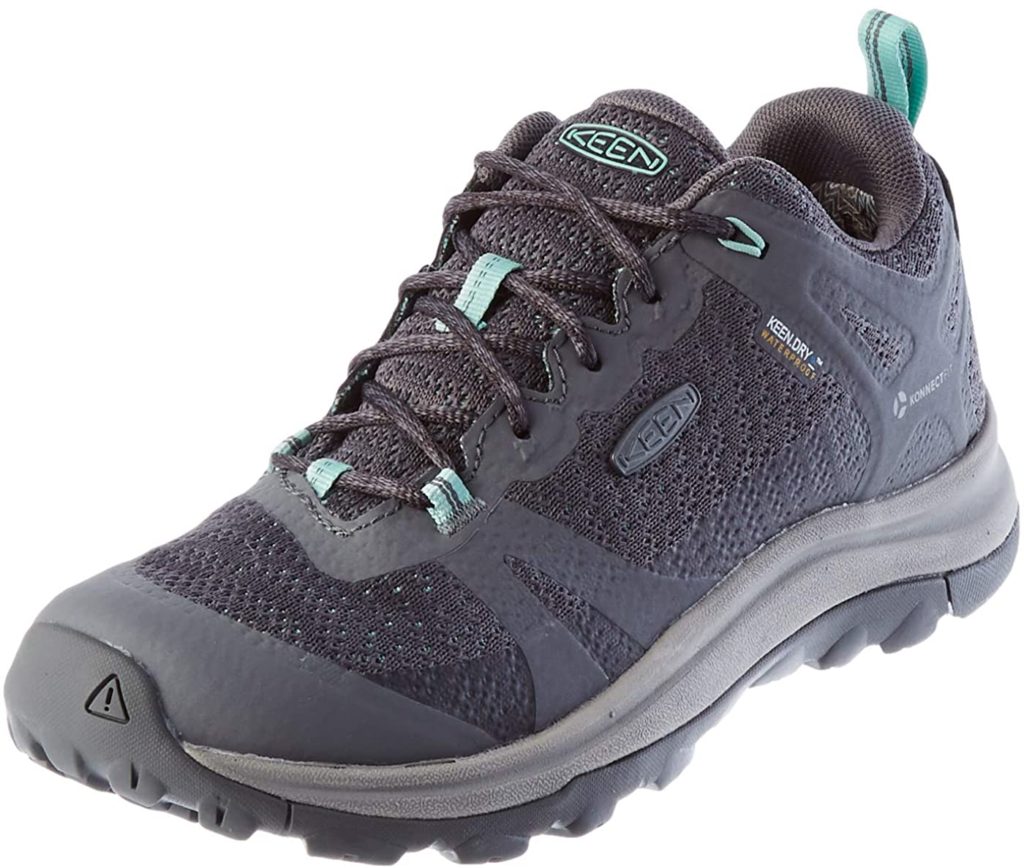 KEEN Women's Terradora 2 waterproof low height hiking shoe has a rating of 4.2 and is reviewed by 662 customers. The shoes are considered to be highly comfortable and the traction is too good. A number of female travelers were bewildered by the agility of the Terradora Waterproof trekking footwear.
What is the difference between Hiking and Trekking?
I hope that you have got the details to make the decision easier in choosing the right pair of best hiking shoes for beginners, to begin, your journey. This question is asked very frequently: what's the difference between trekking shoes and hiking shoes. The term hiking usually means that there is dusted route or clear path for walking in the hills/mountains. So this means that the distance will be short and defined. Hiking shoes are the best footwear to be used for well-defined trails. On the other hand, trekking has a long route that is not already defined. A trekker has to hike for days and days… So basically both hiking shoes vs trekking shoes are the same, always use good quality hiking/trekking shoes… Read the complete guide about different types of hiking and trekking.
how to choose the right footwear
Your footwear should really feel instantly comfortable from the very first wear. Make sure it fits well. It ought to be large enough as well as long enough to fit your feet. The shoe should feel not limited but tight.
You need to get up a half-size when it comes to hiking footwear. That stated, they shouldn't be as well loose anywhere in the footwear besides your toes.
What to look for when buying Hiking Shoes?
Upper
The upper part of a hiking shoe shields and also sustains your feet with a snug fit. They should be flexible and mold to the shape of your foot. It is best to have waterproof uppers (water-resistant) yet permit your feet to breathe so you don't develop sores.
Heel Support

The heel counter is the insert behind the heel that provides your boot framework as well as your heel support.
Midsole

Midsoles supply supporting and shock absorption while likewise determining just how stiff the boot is. Having a rigid midsole can be valuable on the rocky or irregular ground due to the fact that it can provide boosted safety.
Outsole
The outsole is the bottom of the hiking boot that touches the ground. The outsole is primarily made from rubber yet can be made in different thicknesses to fill different functions. While softer rubber will certainly hold the surface much better than more hard rubber, it will certainly likewise wear down quicker.
Carry Pattern
The lugs are the bumps on the outsole of trekking shoes that offers them grip. Deep, thick lugs assist improve grasp, and also lugs that are spaced commonly apart provide premium grip.
You can read my blog articles if you are planning to for camping and trekking the hiking trails. My blog provides FREE guides for the camping and hiking adventures.
Different Types Of Shoes
Hiking Shoes
If you're hiking in for a short trek, as well as the terrain is not that hard, I would certainly opt for hiking footwear. Hiking shoes have much more breathability than trekking boots, so your feet will certainly stay drier. The primary advantage of trekking footwear is that they're lightweight. If you're moving quickly, taking them on or off, or don't wish to really feel bogged down by your footwear, it's most definitely worth buying a set of shoes.
They do have a wonderful grip, the ankle joint assistance usually just isn't there. They are additionally less long-lasting generally than trekking boots, as well as you'll need to change them regularly.
Bonus:
INTERESTING FACTS ABOUT HIKING FOR EVERYONE
Hiking Boots
Trekking boots are much heavier naturally, although there are different material options to expand this. Naturally, leather boots will certainly weigh greater than suede or light-weight artificial materials; nonetheless, they will typically be heavier than a set of route runners. It's said that weight on your feet expends as much as 6 times extra power than weight on your back, so it does make a difference.
Trail Runners
Trail running shoes supply more grip and safety, which you require when operating on rugged surface and nature routes. Though they are developed for off-road runs, trail runners are normally risk-free to put on when running on a road or sidewalk too…
Mountaineering Boots
These boots are heavy and also will be at your feet up on long methods and several miles on a hard and tough (snowfields, glaciers, ice) path.
In addition, Mountaineering boots are typically much less comfortable considering that they're stiffer as well as meant for climbing up in ice as well as snow. You might want to decide on a pair of effectively insulated trekking boots instead of mountaineering boots if you're facing a trip with much even more hiking on dust and rock.
I will keep on sharing the best knowledge with you guys. Moreover, the content is updated regularly whenever there is something new in the market. I wish you good luck in choosing the best hiking shoes for beginners. Also, share your experiences with me… stay connected!
NOTE: How to protect your toes while hiking down the hill complete guide.