Kumrat Valley is a hidden paradise on earth and is located in upper Dir Khyber Pakhtunkhwa, Pakistan. The total distance from Islamabad to the Kumrat valley is approximately 400 km. It is a beautiful valley but people are not much aware of this valley. The prime minister of Pakistan Imran Khan visited this valley. It gained popularity and people started visiting there from different countries.
How to reach Kumrat Valley?
I would like to share my experience here for a better explanation. Recently I planned a trip with my friend on Motorbike. We started our journey from Islamabad in the evening. After 4 hours we reached Charsadda and stayed there for one night. The next morning we started our journey from Charsadda, after one hour we reached Takhtbai Mardan. It is a beautiful city and is lush green with fields.
We had some tea there and started our journey. From Mardan, We headed towards Malakand. It took us 2 hours to reach there. After Malakand the next place we reached was Chakdara. From there we had a stop at Temar Garh. We had lunch at a Dhaba (small cafe). If you are traveling in a car, the SWAT motorway is operational. It takes less time and is comfortable too.
Now we had to reach Chukyatan. It leads to Baab e Kumrat (door to Kumrat valley). If you take a right from Chukyatan. You head towards the Kumrat Valley. If you go straight you will reach Dir.
Kumrat Valley Door | Baab e Kumrat
After entering the door to Kumrat valley. The whole scenery got much more beautiful and mesmerizing. It was all lush green. The snow was visible on the mountains. This point was the entrance and this leads directly to the Kumrat valley. On the way, there comes a place named Sheringal which is famous for the Sheringal university. The condition of the road till Sheringal is good but after that, some patches are broken and bumpy.
After Sheringal we reached Patraak. We stayed in the home of a local person. He invited us to dinner. We accepted the offer and he offered us to stay at his home. Saying that you people are our guests. We will be honored if you accept our offer.
We accepted their hospitality and had dinner as well as spent one night in their guest room. The next morning we started our journey. We reached Thal which is the main area or market for shopping.
Where to stay?
You can easily find good food and hotels when you reach Thal, they do not overcharge. The charges for a single room are between 1000 to 2000 Pakistani Rupees and you can find good food too.
If you want to stay a night. Then Thal is a good option for you. So that when you head towards the Kumrat valley jungle, you can enjoy it to the fullest. Kumrat valley hotels are not that luxurious but are affordable and comfortable for spending a day or two.
If you are carrying your own camp. There is no need to stay in hotels. You can use your tent for camping wherever you want. There is no restriction on camping sites. The people are very much hospitable.
You only find hotel rooms when you are at Thal. After leaving Thal and heading towards the Kumrat valley jungle. You will find campsites or rooms that are made of thin iron sheets. The overall experience will be amazing for you.
Kumrat Valley Tor Oba or Blackwater or Kaala Chashma
It does not matter whether you are on traveling on your bike or car. You can easily reach Thal. From Thal towards the Kumrat valley jungle. You can not travel in your car as the road is very rough and bumpy. You do not need to worry. Rent a jeep or hike towards tor oba. The place is named by the locals which means Blackwater stream. In reality, the water is not black. Enjoy beauty rather than focusing on the color of the water. The rental jeep will charge you 2000 to 4000 Pakistani Rupees.
If you want to go to the black water stream. It will charge you not more than 5000 Pkr. If you want to reach the last point where the jeep can go that is Do Janga. The place was named by the locals. I had no issue reaching there on my motorbike. The road is fine for a motorbike.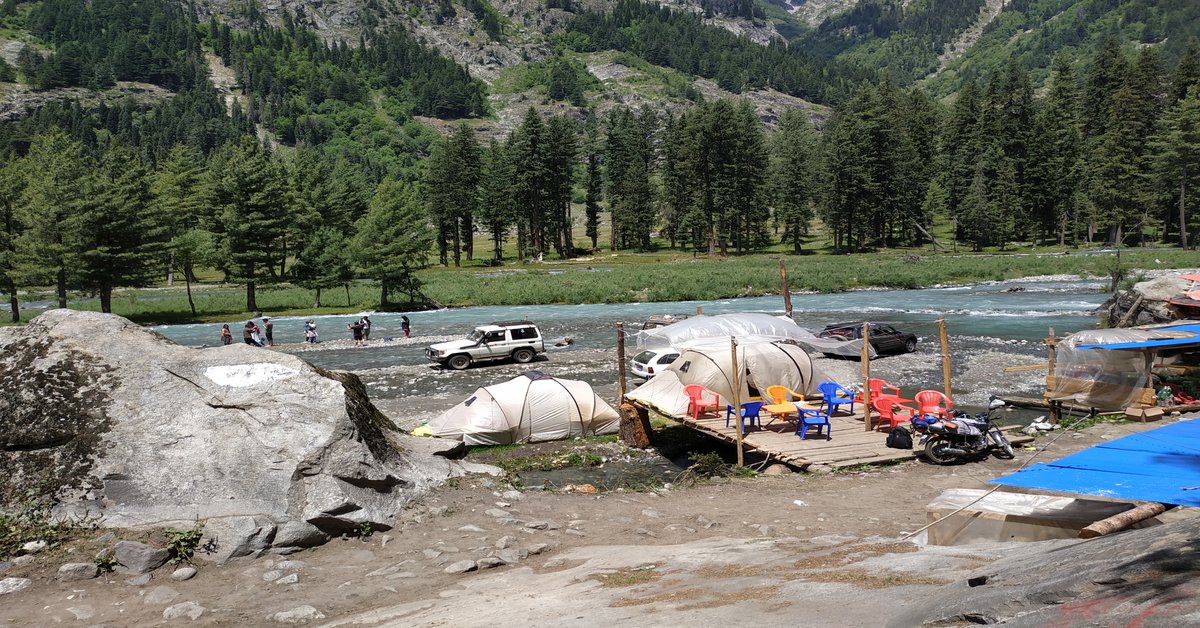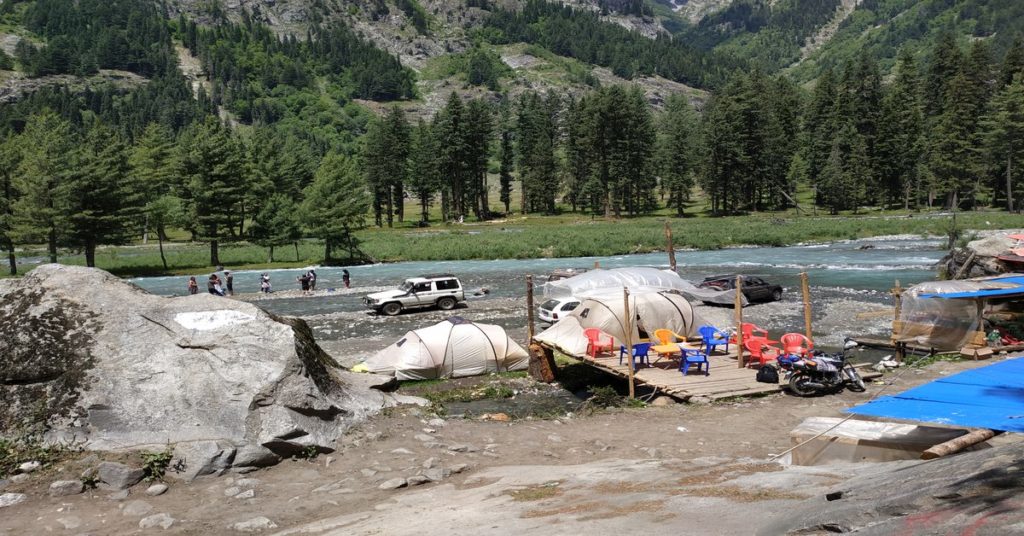 Kumrat Valley is Famous For?
Apart from the lush green jungle and mountains. Kumrat valley is very much famous for the Panjkora River. It is coming from the melting glaciers and is very cold. The local people there challenge you. Place your hand in the water for only two minutes. The water is very much cold and it becomes impossible to do so.
Another famous thing is the Trout Fish from the river Panjkora. It is tasty and is easily available. If you are a food lover you must give it a try.
A must-visit lake at the Kumrat Valley is the Katora Lake Jahaz Banda. A glacial lake at an altitude of 11500 feet.
Kumrat valley is very much famous for its Cedar Tree jungle ( Dayar). The trees are very much tall. They make the best landscapes.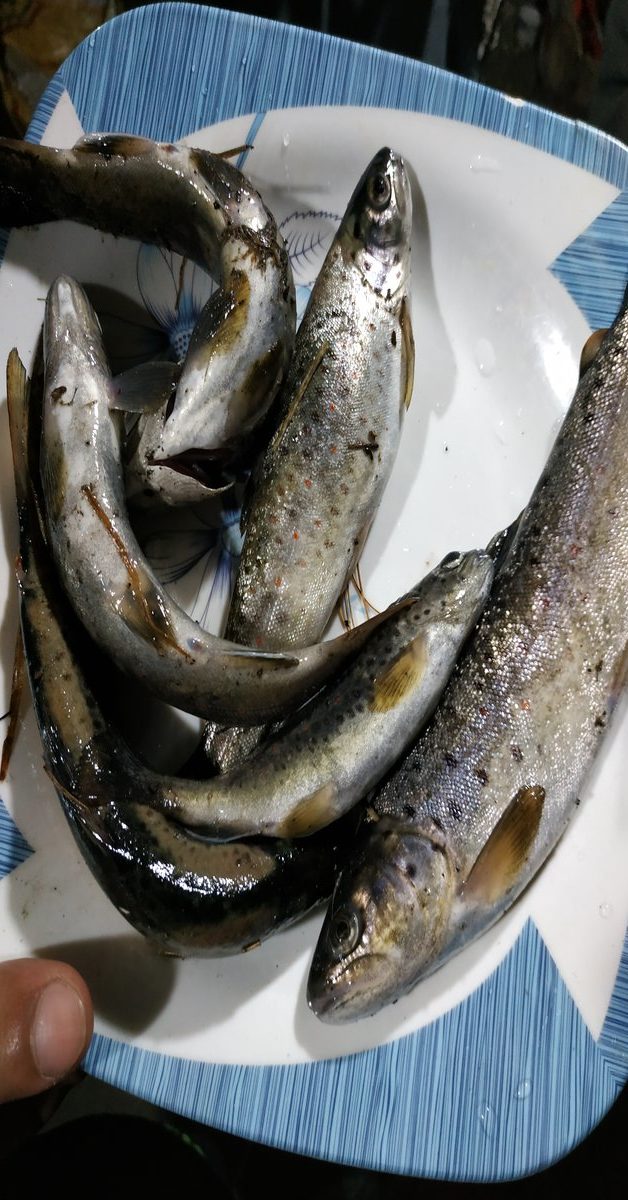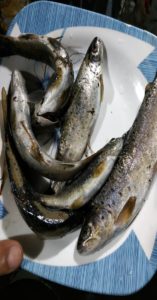 Kumrat Valley Weather
The weather at Kumrat Valley is very cold even in the summers. It has a low of 10 degrees. A high of 24 degrees on average during the summers and is covered with snow in the winters.
The best time to visit is between June and August. I hope you will enjoy your Trip and this guide will be helpful for you.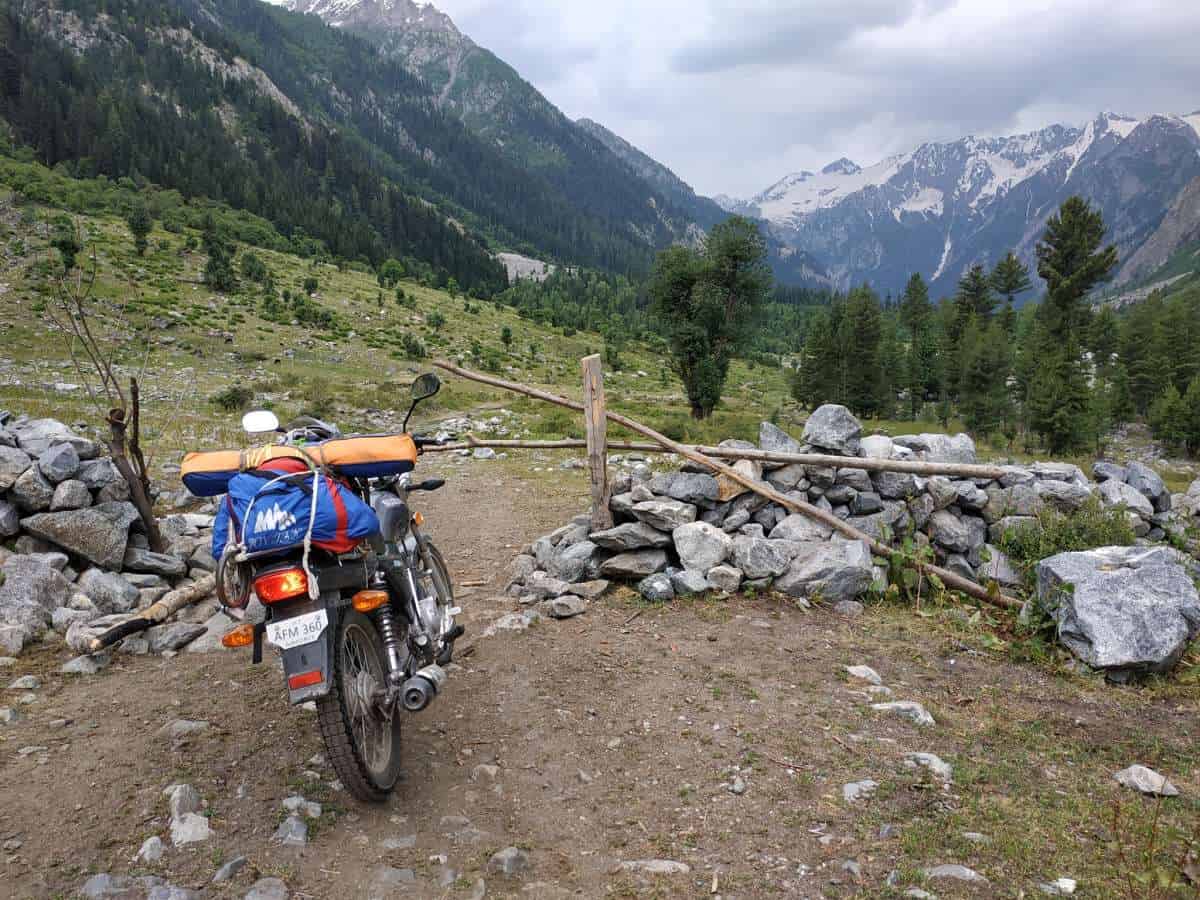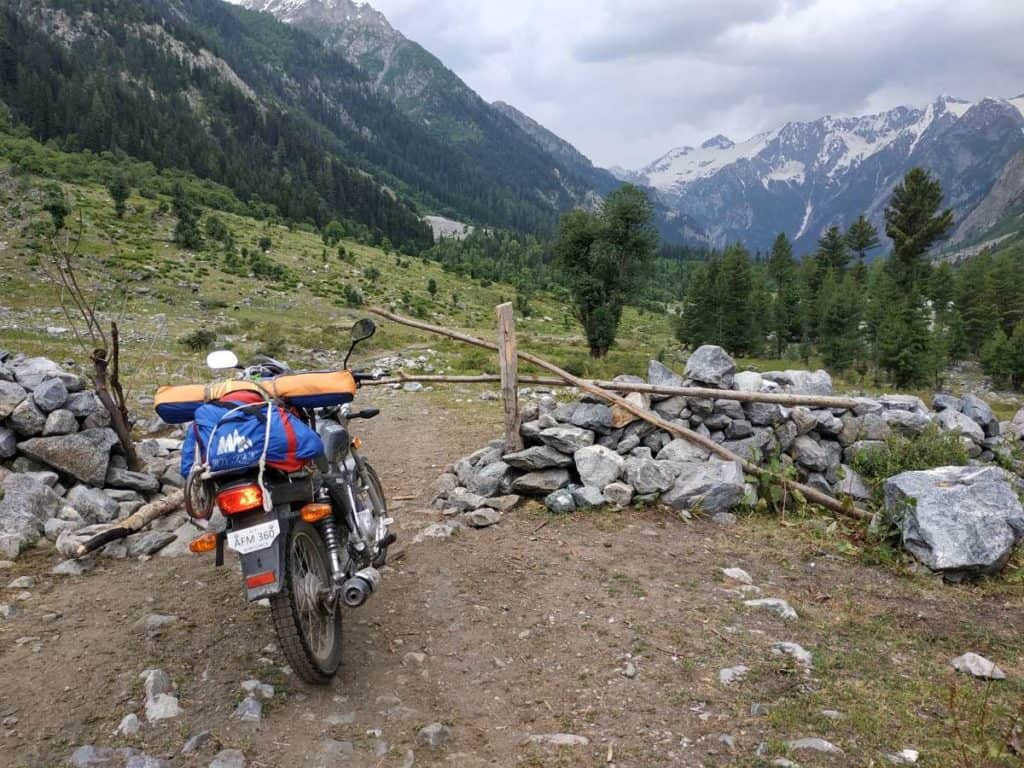 Things to carry :
Warm Clothes
Tent
Sleeping Bag
Shoes or Trekkers
Rain Suit
Food
Bike Tyre tube and other tools
Bonus: