Is polyester good for hiking or cotton? This question is very common among backpackers. If you're looking for the ideal material for your next hike, Polyester might be one to consider. Not only is it lightweight and flexible. It's also resistant to wrinkling and moisture absorption so that you can stay comfortable through even the toughest of treks. But what makes Polyester an ideal fabric for hiking?
In this blog post, we'll provide all the insight you need on why Polyester is suitable for hiking and give tips on finding quality gear made of this excellent material. Please keep reading to learn all about it!
What is Polyester, and is it good for hiking?
Polyester is a synthetic fiber derived from petroleum, coal, and air. It's one of the most common fabrics for outdoor clothing, backpacks, and other equipment because it offers some great benefits for hikers.
Advantages and Disadvantages of Polyester for Hikers:
Advantages:
– Lightweight and flexible, you won't feel weighed down during a hike.
– Resistant to wrinkling, which prevents the fabric from bunching up and becoming uncomfortable during a long trek.
– Moisture-wicking ability helps keep sweat away from the body, helping hikers stay more relaxed and comfortable in warm climates.
Disadvantages:
– Not as durable as some other fabrics, such as nylon or canvas, so it may need to be replaced more frequently depending on the use and care of the item.
– May become stiff when wet, making it uncomfortable for some hikers.
– Not as breathable as some other fabrics, so it may not be the best choice for hot climates.
Bonus:
HIKING TECHNIQUES AND TIPS FOR BEGINNERS
Polyester vs Cotton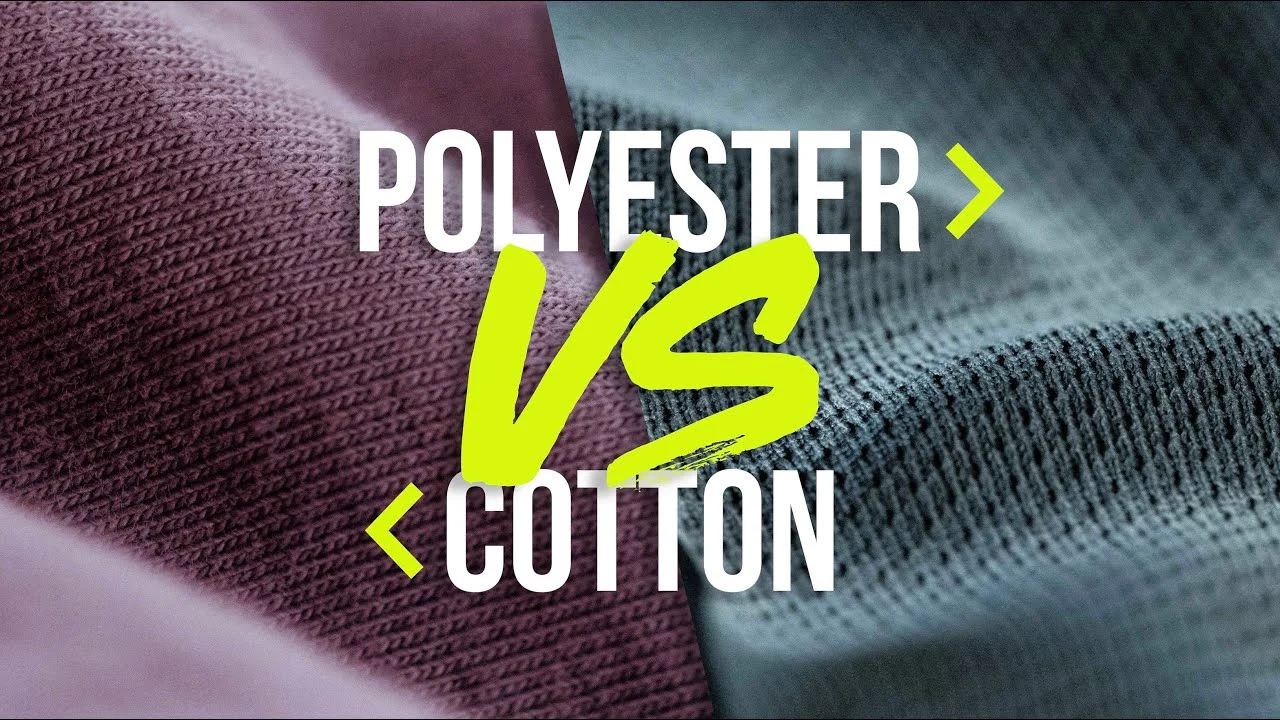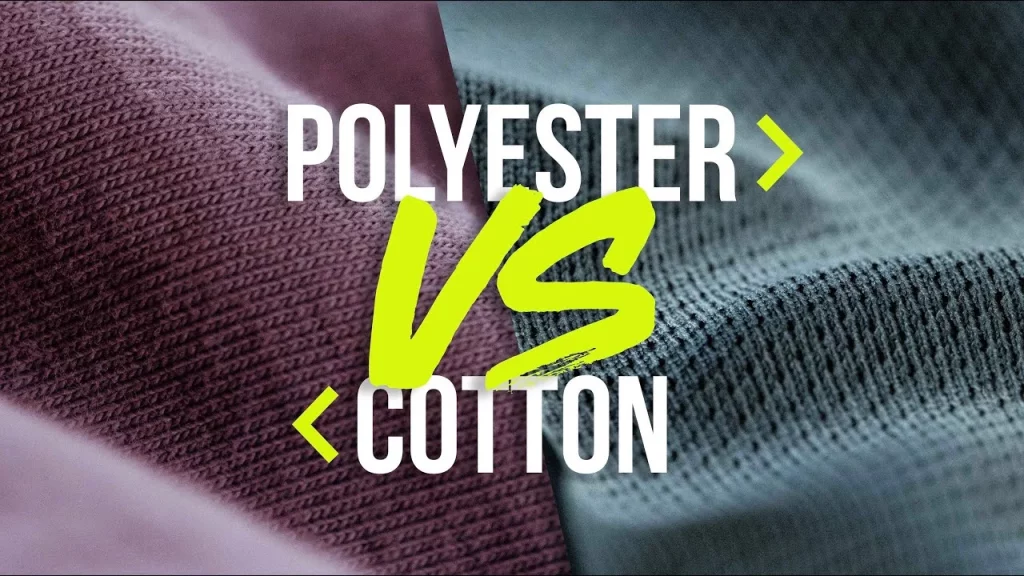 One of the most critical points to consider when picking fabric for your next hike is how well it will resist moisture. While cotton can absorb some sweat, Polyester is a much better choice in terms of resistance. Polyester fibers are tightly woven together, meaning that they won't easily take on moisture, making them perfect for long hikes. Polyester is also more resistant to wrinkles and abrasion than cotton, helping you stay comfortable while out on the trail.
Another great benefit of using Polyester for hiking apparel is that it's lightweight. Cotton can be heavy when wet, making it less ideal for the long-distance trek. Polyester, however, is much lighter and can easily be packed away without taking up too much space in your bag. For more ideas visit my Pinterest.
Comparison of Polyester and Cotton Underwear, Shirts, Socks, and Backpacks
The choice between Polyester and cotton for hiking may seem pretty straightforward. But there are some subtleties that you should consider before making your decision. Both fabrics have unique characteristics that make them ideal materials for outdoor activities such as hiking. But understanding their differences can help you make an informed choice.
Cotton is a natural fiber that is lightweight and breathable, which makes it an excellent choice for hot climates. It wicks moisture away from the skin, keeping you cool and comfortable while adventuring outdoors. However, cotton is also prone to absorbing water and drying longer than polyester fabric. This can add extra weight to your pack if caught in the rain.
Polyester, on the other hand, is a synthetic fabric that boasts multiple advantages over cotton. It's lightweight, breathable, and wicks away moisture quickly, so you won't have to worry about carrying wet clothes during your hike. Plus, it's highly durable and resistant to wrinkles, so it won't look worn out after several days of hiking.
So when it comes down to choosing between Polyester and cotton for your next hike, the choice is ultimately up to you. Consider the climate and terrain you'll be traversing and any potential weather conditions you may encounter along the way. Polyester may be the better choice for hot climates, while cotton might be better if you expect cooler temperatures or rain.
Polyamide vs Spandex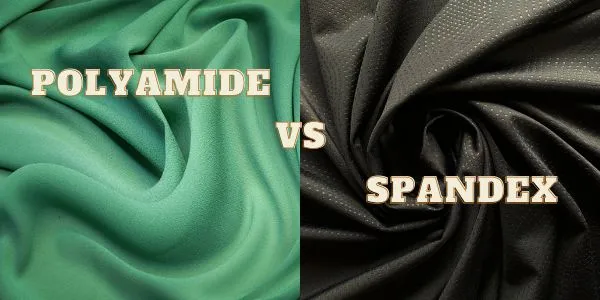 When finding the best materials for your next hike, you may wonder about the differences between polyamide and spandex. Polyamide is a synthetic fiber made from organic compounds. It's lightweight and durable, which makes it ideal for hiking gear, as it can handle more wear and tear than other fabrics, such as cotton. Polyamide also offers breathability and flexibility, so you don't have to worry about discomfort while on the trail. On the other hand, spandex is a synthetic fiber made from polyurethane. It features elasticity and a smooth feel, making it ideal for clothing when trying to stay comfortable as you move. It's also resistant to water and quick-drying, making it well-suited for hikes in wet climates or seasons.
While both fabrics offer great benefits when it comes to hiking gear, polyamide tends to be a better option. Due to its lightweight nature, breathability, and durability. Of course, this also depends on your exact needs. It's essential to consider the type of terrain you'll be trekking through and any other requirements you may have. For instance, combining both materials could be a perfect choice. If you're looking for something more breathable than spandex but still want elasticity and moisture resistance.
Tips to Find Quality Polyester Gear for Hiking:
– Make sure you check the stitching on any gear made from Polyester to ensure that it is solid and secure.
– Ask about the quality of any polyester clothing or equipment fabric.
– Read reviews and ratings from other hikers to understand the product better before you buy it.
– Look for Polyester items with extra features such as pockets, loops, and straps. That can help make your hike more comfortable.
By considering these factors, you can be sure to find quality polyester gear. Whether it's a lightweight jacket or an ultra-durable backpack. The right polyester gear can make all the difference when you're out on the trails.
Conclusion
Polyester is the premier choice for dedicated hikers due to its benefits. With its immense strength, flexibility, lightweight composition, and resistance to moisture absorption and wrinkling, having a quality piece of gear made from Polyester will provide you with a vast array of benefits on your next hike. So be sure to take the time to properly research and compare the different models using this fabric that are available on the market—you won't regret it! For anyone looking for an efficient and long-lasting material for a reliable hiking time, Polyester supplies what you should look for. I hope that after reading this article, all of your confusion has gone away related to Polyester, and you got the answer to Is Polyester Good For Hiking?