Tarbela Dam is the biggest lake in Pakistan. It is located near Swabi of Khyber Pakhtunkhwa Pakistan. This beautiful lake gets its main source of water from the river Indus. The Tarbela Dam is the second largest dam in the world in terms of storing the water. It is the main source of electricity production in Pakistan. Besides, the Tarbela dam is a great attraction for tourism in Pakistan from all over the globe. There are a lot of outdoor activities that Tarbela management offers. This includes fishing, boating, paragliding, and many more. I would be covering all of the activities in detail continue reading the post if you do not want to miss this amazing information.
Ghazi Brotha Canal
The Ghazi Brotha canal originates from the Tarbela dam. It is one of the biggest canals in Pakistan. In addition, there are many hotels that are available near the bank of the canal. This place is best for families to spend quality time. Moreover, there are proper sitting arrangements near the bank of the canal. The Abaseen restaurant has a beautiful view of the Ghazi Brotha. They have parking spaces and they charge 20 Pkr for car parking. They serve different food items and fresh fish from the river Indus. For people who have seen Rawal dam Islamabad, they should not miss the beauty of Tarbela.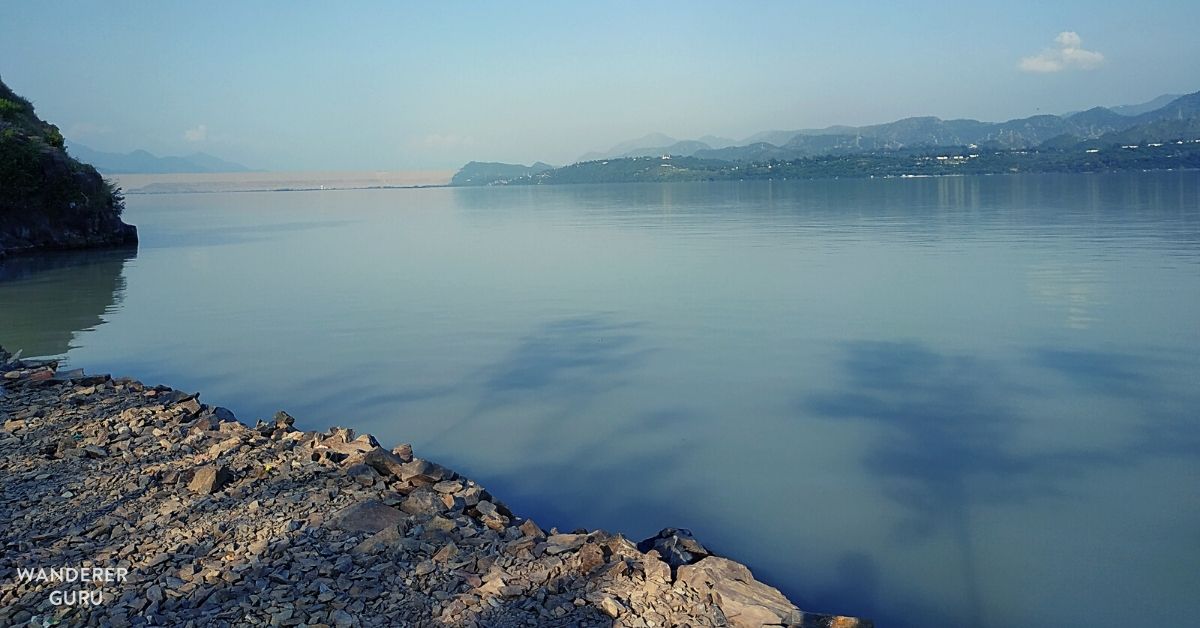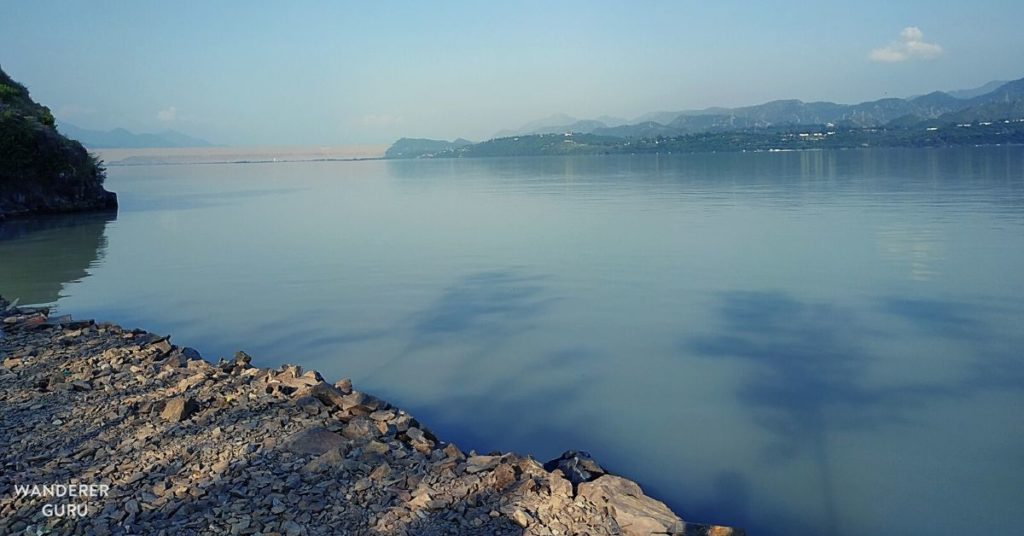 Stay At Tarbela Lake
If you want to spend a day or two, you will have to book your room from the Wapda rest houses or the Tarbela SSG headquarters. They will not allow you to visit the main area of the dam until you have a pass from the Wapda management. If you have anyone in the Wapda or Army then it will be very easy for you to book a room over there. Click here to make a booking online for staying at Tarbela Dam Wapda rest houses. The contact number for tourist advisor is  Tel: (0995-660562) / (Tel: 042-9202226, 9202211 Fax: 042-9202485). Otherwise, you can avail of other options. There are many hotels available.
Tarbela Dam The Largest Reservoir Of Pakistan
This lake has a length of 97 kilometers. This covers a large part of district Swabi and district Haripur of KPK. The depth of the Tarbela Dam is approximately 137 meters. It has a total area of 260 square kilometers. The gross capacity is of 11.62 MAF.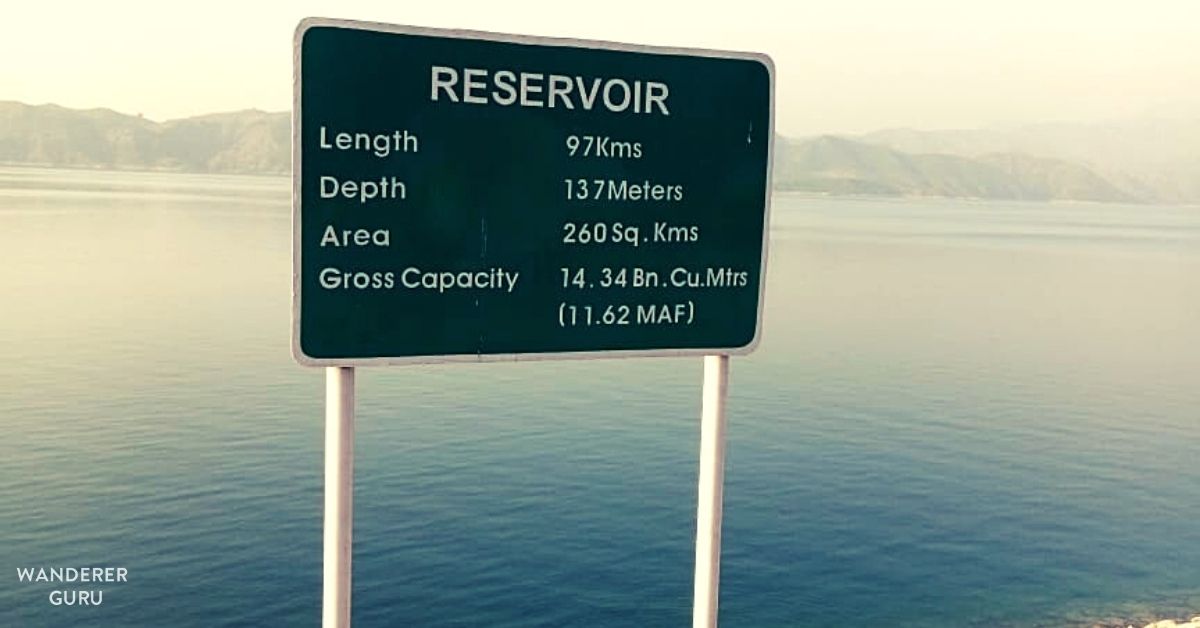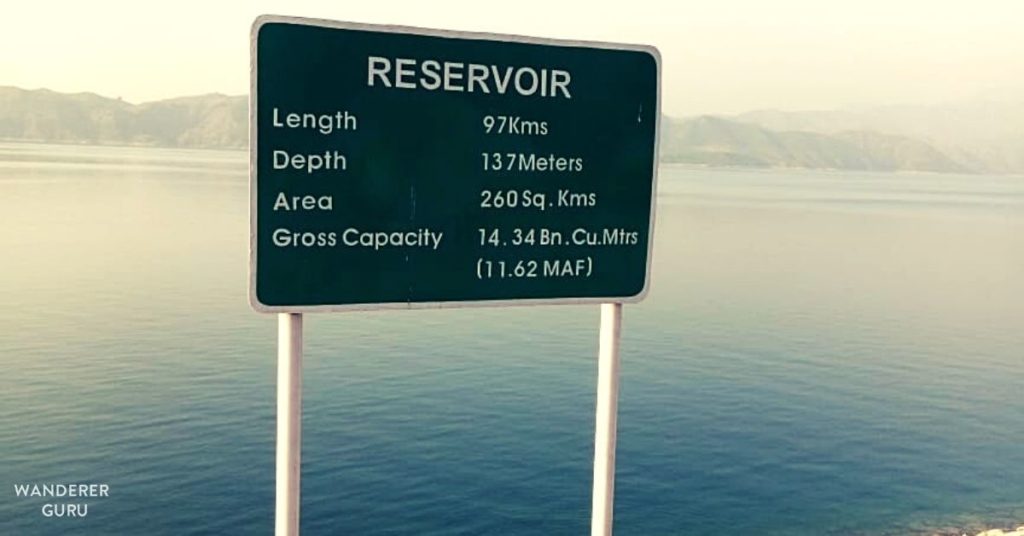 Names Of The Workers Who Lost Their Lives During The Construction of Tarbela Dam
This is the picture showing the names of the people who lost their lives during the construction of Tarbela Dam. They really deserve our respect as they sacrificed their lives for beloved Pakistan. One thing to make sure that please do not pollute natural places. In addition, do not throw garbage or any other material that could spoil the natural beauty of the beautiful nature. I would love to hear your experiences about this place in the comments section below.