For everyone camping and backpacking could be a great way of relaxing. The are different types of camping that you should know about for planning your trip. After the pandemic, more people are now taking interest in camping. I have done research on different types of camping styles. Moreover, I'm sharing every piece of information that you would be requiring for great outdoor camping.
Different types of camping
Here is the list of 20 different types of camping styles that you could enjoy and experience. Spending time close to nature will bring you peace and a sense of gratification.
Primitive Camping
Primitive camping is the kind of camping where you carry everything that you will need for the trip with you. You should be carrying food, shelter, and clothing. You also need to be able to find your water source. Frequently, primitive camping is done in remote areas without amenities such as restrooms or running water. Some of the main types of primitive camping are explained in detail below.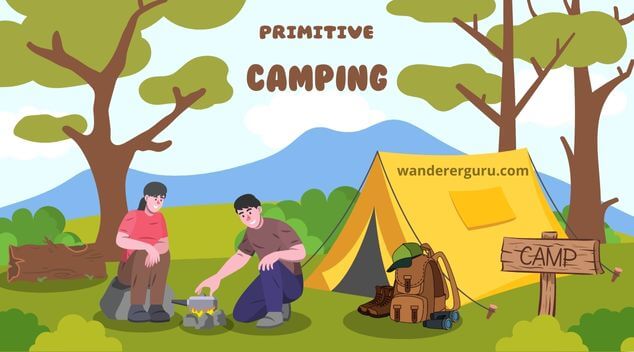 Tent Camping
Tent camping is one of the most popular forms of camping. It's a great way to get away from the hustle and bustle of everyday life and relax in nature. There are many types of tents available on the market, from small one-person tents to large family-sized ones. Tent camping is affordable, flexible, and Portable! You can camp just about anywhere as long as you have a suitable spot to put your tent.
Tent camping benefits
One of the best things about tent camping is it's relatively inexpensive. You don't need to buy expensive gear to get started. All you need is a tent, a sleeping bag, and a campfire. Tent camping is a great way to enjoy the outdoors with friends and family. Planning with some research can make your trip an enjoyable experience.
Please ensure that you have the map of your camping site. It's also important to check the weather forecast before you leave to be prepared for any inclement weather that might occur during your trip.
Types of backcountry camping
Backcountry camping is where you hike or bike into the wilderness to find a camping spot. It would be best if you were prepared for backcountry camping by taking the essential gear. This type of camping can be more challenging than RV camping, but it is also more rewarding.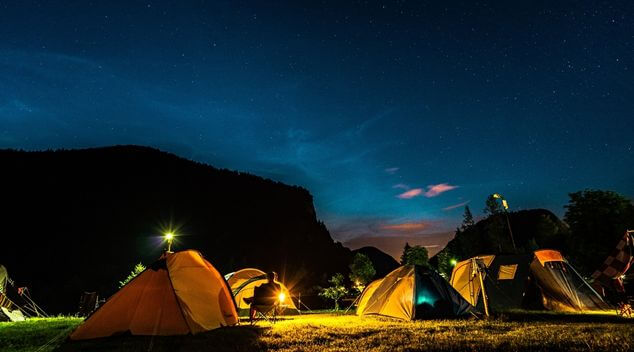 Hiking and backpacking
At its simplest, backpacking is just walking with your stuff on your back. You need to have a good pair of hiking shoes. When most people say "backpacking," they mean multi-day wilderness trips in which you carry your shelter, clothing, and food in a backpack and camp each night in a different spot. But backpacking can be anything from an overnight in the woods to a month-long trek through the Himalayas. The only requirement is that you carry everything you need on your back.
Hiking vs Backpacking
The term "day hiking" is often used interchangeably with "backpacking," but technically speaking, hiking a trail includes ups and downs – there's no overnight camping involved. Day hikes are short excursions lasting less than a full day, while thru-hikes are long-distance trails completed in one continuous journey (think the Pacific Crest Trail or Appalachian Trail).
Whether you are going for a day hike or a thru-hike of the Appalachian Trail, you'll need to choose a lightweight backpack for your trip. Backpacking gear has come a long way in recent years, becoming lighter and more durable than ever. But with so many options on the market, it can be tough to figure out what you need – and what you can leave home.
Survival Camping
Survival camping is the most challenging camping style. The term survival involves living with a minimum amount of gear and supplies in the wild. Survival camping is a part of special training for military groups. The time span for survival camping is usually days or weeks.
Bikepacking
Bikepacking combines backpacking and mountain biking, typically involving lightweight, multi-day trips in remote areas. You'll need a mountain bike with good suspension and a backpack for backpacking. The best bikepacking routes are away from roads and Civilization.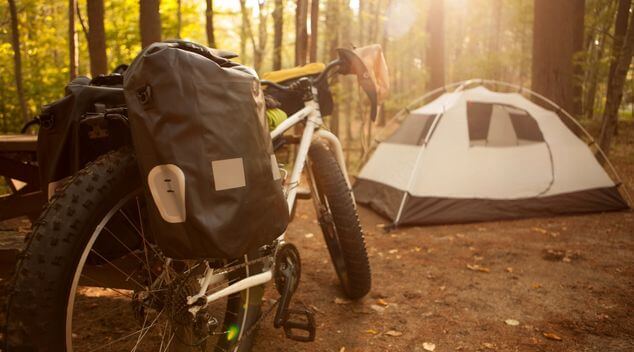 Advantages of bikepacking
One advantage of bikepacking is that you can cover more ground than on foot to explore more of the backcountry in a shorter time. Another advantage is that you can go further off the beaten path. Since you don't have to worry about finding a place to pitch your tent— you can camp wherever you want.
 Things to keep in mind when bikepacking
-Your mountain bike should be in good condition and adequately serviced before embarking on a trip.
-Make sure you know how to change a tire and fix a flat.
-Pack light— the lighter your load, the easier it will be to ride your bike.
-Bring plenty of food and water.
-Be prepared for inclement weather— pack rain gear and extra clothes in case it gets cold at night.
Boondocking camping style
Boondocking, also known as wild camping, is a type of camping where you camp in an undeveloped, remote area. No amenities such as toilets or showers exist, and you must be completely self-sufficient. Boondocking is an excellent option for those who want to get away from it all and experience actual wilderness camping. It can be challenging but also very rewarding.
types of Glamping Camping
Generally, participants leave developed areas to spend time outdoors in more natural ones in pursuit of activities providing them enjoyment. Glamping is the most luxurious camping style. Where you have all the comforts such as beds, light, and an indoor washroom facility.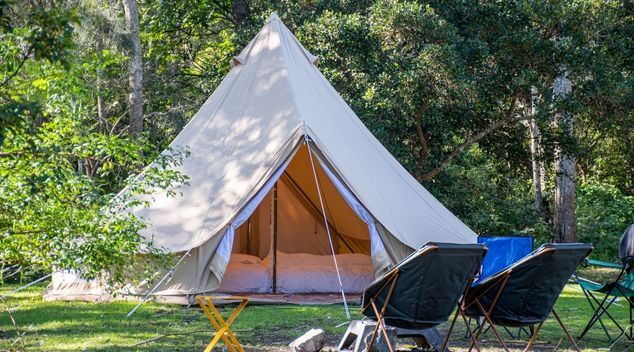 RV Camping
RV camping is a great way to enjoy the outdoors while still having all the comforts of home. RVs are available in all shapes and sizes, from small camper vans to large luxury motorhomes, so there's an RV to suit every camper's needs. See our complete guide for choosing the best binoculars while enjoying your camping.
Pros and cons of RV Camping
RV camping offers many advantages over traditional tent camping. RVs provide shelter from the elements, protection from wildlife, and a comfortable place to sleep. They also have kitchens and bathrooms, which can be a lifesaver when you spend extended periods in remote areas.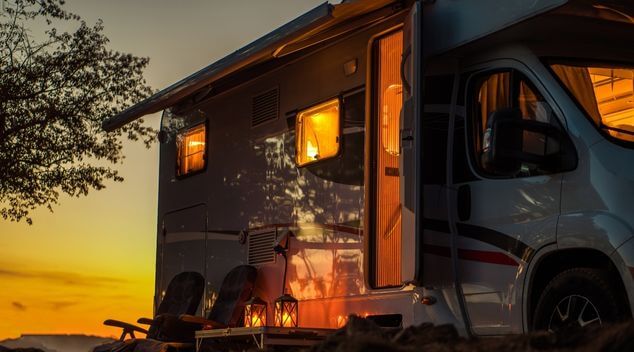 However, RV camping is not without its challenges. RVs can be expensive to purchase and maintain and require a lot of fuel to operate. They also take up a lot of space, so you'll need to find a campsite that can accommodate your RV.
15 things you should know for RV camping
1. There are different types of RVs.
2. RVs come in all shapes and sizes.
3. RVs can be expensive to purchase and maintain.
4. You'll need to find a campsite accommodating your RV.
5. Some campsites have hookups for water and electricity.
6. Dumping your gray and black water tanks is essential for proper RV upkeep.
7 . Drive smoother to save money on fuel costs when RVing.
8 . You may need special permits or insurance to operate an RV.
9. RVing is not for everyone.
10. You'll need to pack your gear when taking an RV trip.
11. Be prepared for bad weather when RVing.
12. using GPS navigation systems can make finding your way around easier.
13. boondocking or dry camping is possible with most RVs.
14. There are special considerations for winter RV camping.
15. You can join an organization like the Good Sam Club for discounts on campgrounds and other benefits.
Cabin Camping
Cabin camping is a type of camping involving the use of a cabin as opposed to a tent. Houses may be rented or owned and are often located in scenic areas near a lake, in the woods, or in the mountains. Cabin camping is a popular type of camping for families with young children, as it provides more amenities and comforts than traditional tent camping.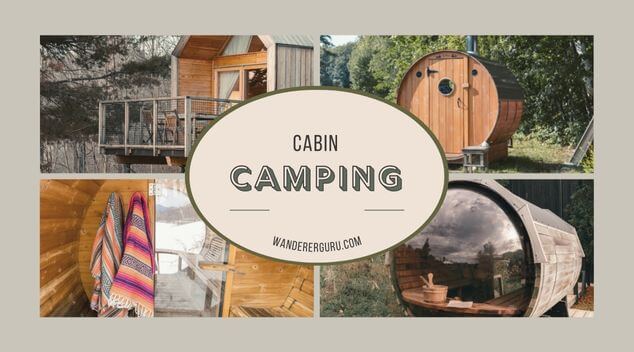 different types of camping in winter
Winter camping can be a great way to get out and enjoy the cold weather. Ensure to bring your winter outdoor gear for a lovely experience.
Ice Fishing
Ice fishing is a type of winter camping in which people catch fish through holes in the ice. It includes camping on a frozen river, lake, or pond. The fisherman will cut a hole in the ice using a drill or chisel and then lower their line into the water.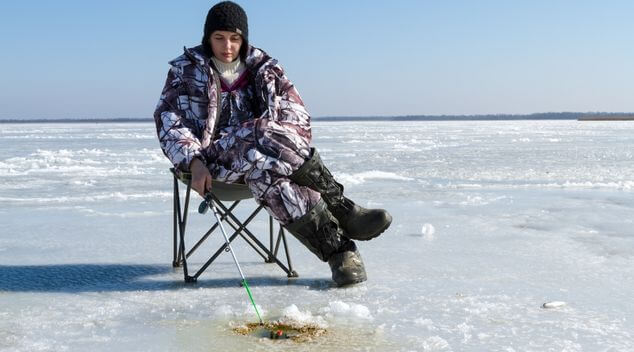 Some people will use a "tip-up," which is a device that holds the line and signals the fisherman when a fish is on the line. Other people will fish with just a pole and line. Ice fishing can be done using simple equipment or with more complex and expensive gear. It is important to dress warmly and have shelter from the wind when ice fishing.
Snowmobiling
Snowmobiling is a great way to explore the winter wilderness, but it's essential to be prepared before heading out. Here are a few things to keep in mind when snowmobiling:
-Dress in layers to stay warm, dry, and comfortable.
-Check the weather conditions before you go, and be prepared for changing conditions.
-Know your limits, and don't push yourself beyond your comfort level.
-Ride with a friend or group, and let someone know your planned route.
-Carry a first-aid kit, tools, and extra supplies in an emergency.
Skiing
Skiing is an excellent winter activity for those who enjoy the outdoors and the challenge of learning a new skill. While it can be daunting to start, once you master the basics, skiing can be a gratifying experience. Check out the best-polarized sunglasses for your upcoming adventure.
Types of Skiing
There are two main types of skiing – alpine and cross-country. Alpine skiing is what most people think of when they picture skiing – it involves downhill skiing on groomed slopes, often with lift access. Cross-country skiing is a bit more strenuous, as it relies on your muscular strength to propel you forward on ungroomed terrain. Both types of skiing can be enjoyed in various settings, from resorts to backcountry landscapes.
When you're first starting, choosing the right equipment is essential. You can rent skis, boots, and poles from most ski resorts, so you don't need to invest in this gear until you're sure you'll enjoy the sport. It's also important to dress correctly for the conditions – layers of synthetic or wool fabric will help you stay warm and dry even if you fall.
Skiing tips for beginners
Once you have the essential equipment and clothing sorted, it's time to hit the slopes! If you're new to skiing, you should keep a few things in mind as you learn the ropes. First, it's crucial to maintain a wide stance with your skis parallel to each other – this will help you stay balanced and in control. Second, keep your weight forward – if your skis start going too fast and threatening to slide out from underneath you, lean forward onto your toes until you regain control. And finally, don't be afraid to fall – everyone does at first! Just remember to get back up and keep trying – before long, you'll shred down the slopes like a pro.
Campgrounds for different types of camping styles
Camping is a great way to get away from the hustle and bustle of everyday life and enjoy the great outdoors. Campgrounds also get a lot of visitors who love camping and adventure. Campgrounds can have different types of camping styles according to your choice. Check out the best reclining chairs for your camping adventure.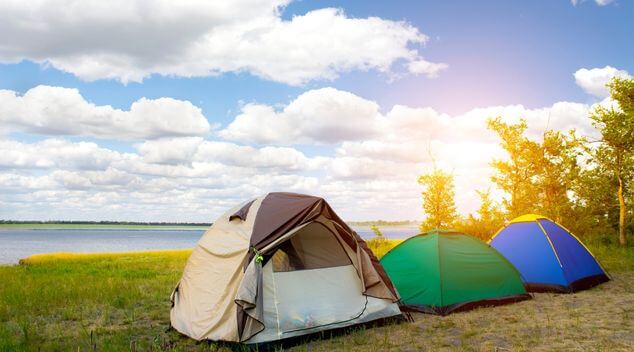 State Parks
State parks are an excellent option for camping, especially if you're looking for a more natural setting. These parks are less crowded than national parks and often offer more amenities, such as bathrooms and shower facilities. Some state parks also provide RV hookups and other conveniences.
National Parks
National parks provide various camping opportunities, from developed campgrounds with showers and RV hookups to backcountry sites reachable only by foot or boat. Some parks also offer group campsites for youth groups and other organizations.
Camping in national parks
-Make sure you have a valid camping permit, which permit can obtain at the park visitor center.
-Be aware of local fire restrictions, as some areas may not permit campfires.
-Be prepared for inclement weather and bring appropriate clothing and gear.
-Pack out all trash and do not leave any food behind to attract wildlife.
Private Campgrounds
KOA: With more than 500 locations in North America, the KOA system includes campgrounds and RV parks. KOA campgrounds offer more amenities than private campgrounds, including fully equipped RV hookups, general stores, swimming pools, and recreation halls.
Elks Lodges and Moose Lodges: These fraternal organizations offer members, and their guests access to lodge facilities, which often include camping areas.
Camping Clubs: These include groups like the Good Sam Club, Jellystone Park Camp-Resorts, and Kampgrounds of America, which offer member discounts at participating locations.
RV Resorts: Many resorts cater to a wide range of vacationers, but some focus on serving the needs of RVers by offering full hookups and a wide array of on-site amenities, such as swimming pools, golf courses, and spas.
Exclusive Campgrounds: These are individually owned facilities that range from primitive tent sites to fully equipped RV parks with all the bells and whistles.
Conclusion
I hope you like the information in this article. I would love to hear your views about types of camping. Also, let us know your favorite camping style in the comments section below.