The Sabri waterfall or Moolia Waterfall is a beautiful natural waterfall. This waterfall is located near PC Bhurban Murree. This place comes in KPK and has beautiful landscapes with lush greenery. The distance of Sabri waterfall from Islamabad is about 110 kilometers. It takes 2.5 hours to reach there. The place is available on google map or you can search the village Moolia. This place is near the Kohala Bridge Neelum river. One can easily reach the waterfall in half an hour from the Kohala Bridge viewpoint. Moreover, there is a small cafe near the waterfall where you can enjoy snacks.
SABRI WATERFALL MOOLIA
Once you reach the waterfall, car parking is available near the restaurant. The restaurant management has set chairs and tables for the visitors. In the summers, it is the best place to take a shower. The water is crystal clear and very cold. It freshens the body and the soul. The best time is to visit there on the weekdays and early morning. On the weekends it's a bit crowded as more people visit there. One thing that is very important is to keep the place clean and do not harm the environment. Do not litter or ignite fire near such natural places. Cleanliness is very important.
Sabri Waterfall distance from Islamabad
The total distance from Islamabad to Sabri waterfall is about 110 km. It takes not more than 2.5 hours to reach there. The best way is to go via the Murree expressway.
KOHALA WATERFALL PAKISTAN
Sabri waterfall is also known as the Kohala waterfall as it is near the Kohala bridge river Neelam. This area is famous because of the lush green hills and waterfalls. In addition, there is a hiking trail near the waterfall which leads to Mushkpuri and Miranjani too. The trek is recommended only for professionals with some local guide. It takes 8 hours from there to reach Mushkpuri but the landscape and surroundings are amazing. On the way, some waterfalls are very gigantic which you can see during the trek. This area has a lot of natural beauty hidden. But visiting this one is worth it.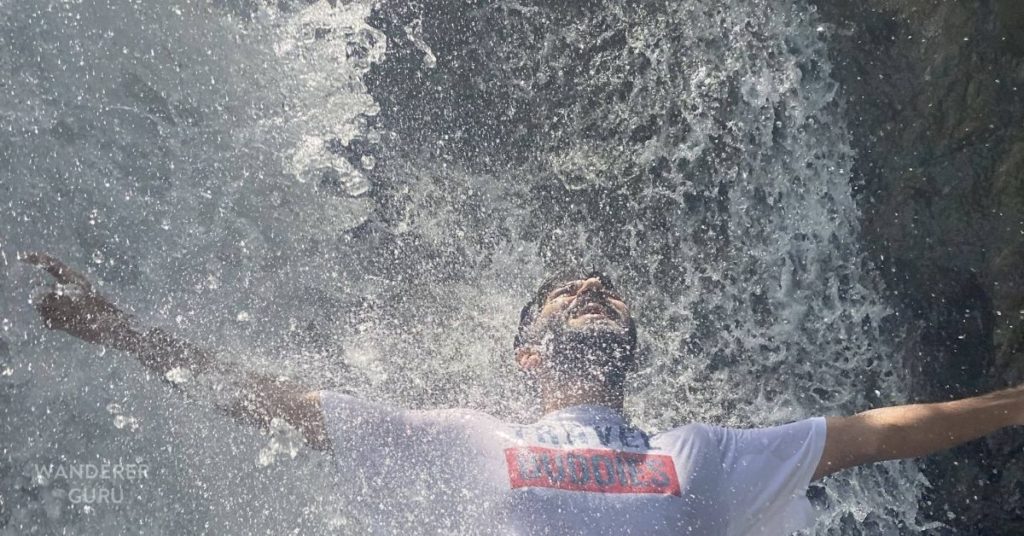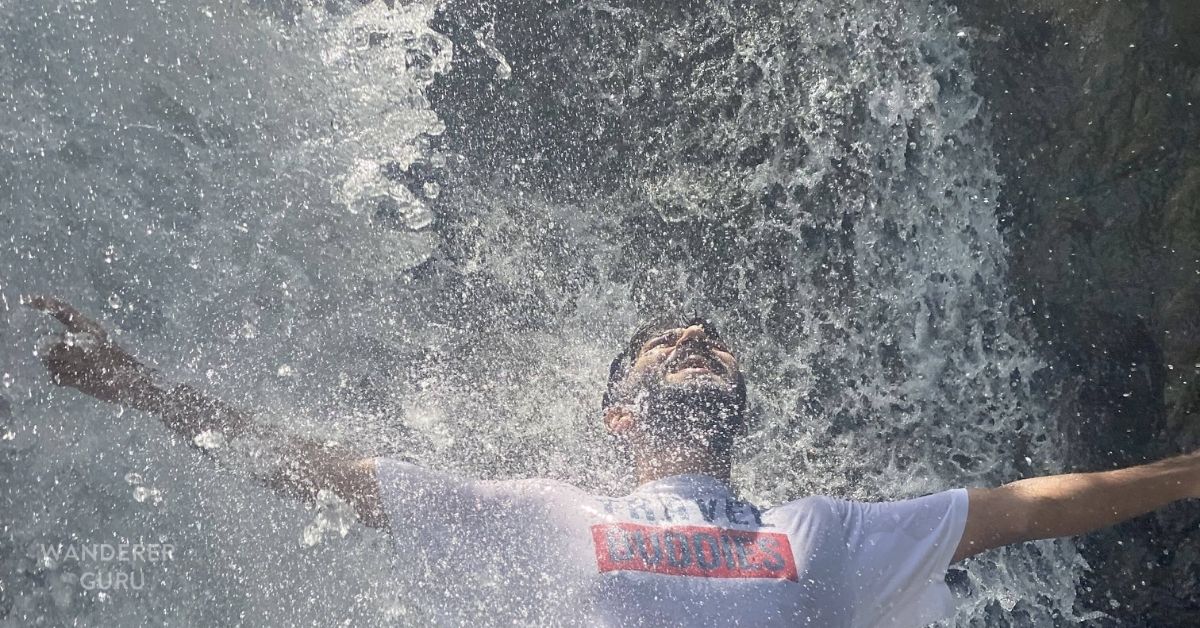 What time is best to visit Sabri waterfall?
The best time to visit is on weekdays early in the morning. On the weekend this place becomes a bit crowded.
Can I go with my family?
Yes, Sabri waterfall is a perfect place to visit with family. You can cook food and enjoy nature with your loved ones.
Things To Carry
Warm Clothes
Shoes or Trekkers
Rain Suit
Food
Water Bottle
You can take an extra pair of clothes or shorts for taking a shower in the Sabri waterfall. This place is best for families and kids too.